Vic Willoughby is taken for a ride by the runner-up in The Motor Cycle's 1962 'Specials' competition.
The Motor Cycle ran a competition in 1962 where readers could submit their 'specials' to be judged by a panel of experts – which included prolific special builder Bob Collier – in the quest to win a £25 first prize, with £15 to the runner-up. A Harley-Davidson based machine was chosen as the winner, with the outfit pictured here the runner-up.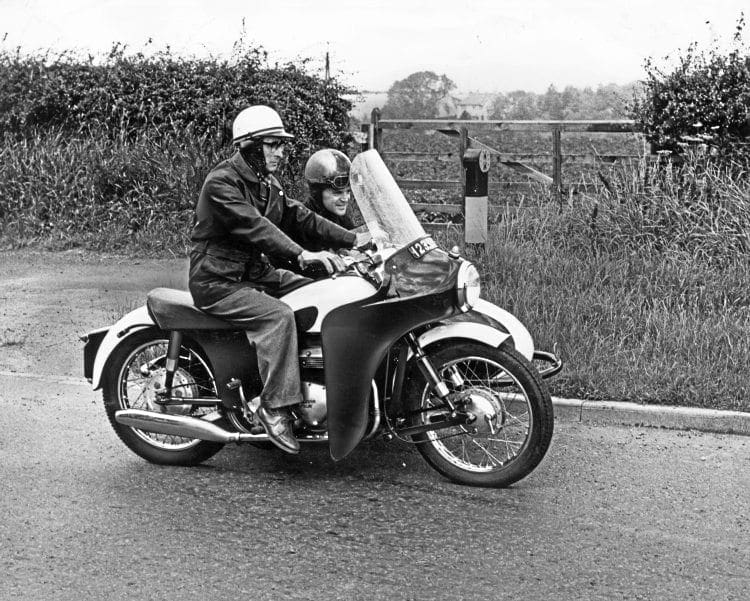 Built by Bill Wright – a foreman in a County Durham Colliery – Motor Cycle's Vic Willoughby was despatched north to assess the machine and learn more about its builder. Bill came from a long line of motorcyclists – "As long as there have been motorcycles to ride, there have been Wrights riding them" – noted Willoughby of the Ferryhill family, with Bill's brothers, his father and his father's father all 'incurable enthusiasts'.
That enthusiasm was what spurred Bill to create this machine. A man whose love of sidecars went back many years, he'd owned a fine variety of outfits, ranging from singles (Norton ES2 and Panther) and several twins (Model 7 Dominator, and Royal Enfield's Meteor and Constellation). Plus a few Morgan three-wheelers too. Photograph: MORTONS ARCHIVE
Read more in November's edition of TCM
Comments
comments