This month has taken in my favourite event of the year, the Irish National Rally, which was as fabulous as ever and held in mainly brilliant sunshine. Two days on the 1924 Montgomery-Bradshaw, then two days on the 1930 Model 9 Sunbeam, after the poor Montgomery cried enough after about 300 hard miles, but it was, all-in-all, fantastic from start to finish. As well as that, I have managed some other nice rides too (I never tire of the Norfolk coast, in particular) while I also made it down to the Kop Hillclimb again this year; not to ride, alas, but actually it was quite pleasant to just amble about and chat. There were some interesting machines there, too; more on that next month.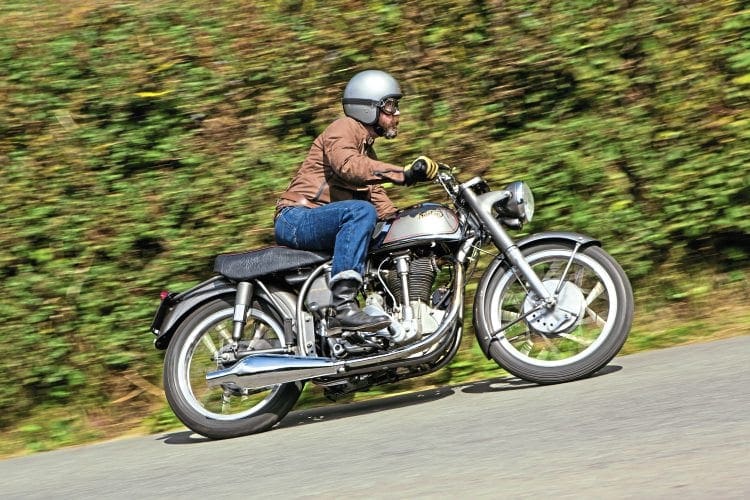 There's also been another new arrival in the shed, while plans are afoot to shift a couple out, too, to create funds as well as space. I didn't make it to the Robert White sale – I'd simply run out of time (and money…) – but the thing I probably most wanted there (a prewar Tiger 100, if anyone's interested!) sold for considerably more than I could have paid, and well above estimate, anyway.
I was thinking about the prewar Tiger 100 when reading Roy Poynting's column in this issue. Not only are those early Turner Triumphs similar to ride as the postwar ones, they perform as well, if not better, than their
postwar brethren too. Judged by 1950s standards, a 1939 Tiger 100 is still sensational. It and the Speed Twin which spawned it are rightly, these days, revered for their important part in changing motorcycling. The first modern motorcycles, perhaps? Certainly, a 1939 Tiger 100 has more in common with a 1959 Bonneville than it does a 1919 Model H. To extend that further, we could go to 1979 and 1899.
Jerry Thurston's column struck a chord too – mainly his bit about sidecars which, allied with Mike Saunders' letter about the same, got me thinking about outfits too – especially as Mike mentioned his father's 1931 Model K Royal Enfield. I spent quite a lot of my childhood in the chair of a similar (but three years older) R/E outfit, also hauled by a side-valve V-twin engine. As kids, though, we heard about the ohv, eight-valve Croft-Cameron V-twin and I'd always remembered it – and now it has emerged.
Obviously, if the 1939 Triumph Tiger 100 is beyond my pocket, then the Croft-Cameron is far out of sight – but what a machine. I hope whoever does buy it has it back on the road. And if they want a test pilot… For me, the chance to see it and the 'prototype' Bimota (with MV engine; see news, page nine) are two reasons not to miss Stafford over October 15-16.
James Robinson, Editor
Article continues below…
Advert
---
Advert

Enjoy more The Classic MotorCycle reading in the monthly magazine. Click here to subscribe.
---