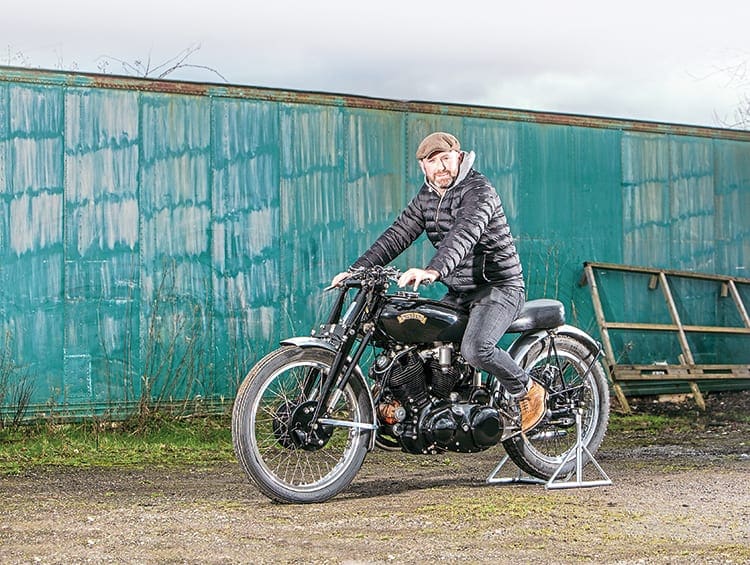 Coincidences in motorcycling seem to occur with a reasonable degree of regularity. Some are just odd – for example, we bump into our friend Dave, who we met on an Irish rally years ago, in unexpected places, the strangest being the fish market in Venice. Others places include the quay at Blakeney, Norfolk last summer (he lives in Surrey), while my brother spotted him at a Fleetwood Mac concert at Wembley.
Obviously it's no surprise when I bump into Dave at Brooklands or Banbury, or any of the other places our paths cross, but the north Norfolk coast or an island off the Italian mainland came as a bit more of a surprise.
This came to mind over the Christmas period, looking through a folder that accompanied my latest acquisition. I've scratched another of the motorcycling itches I'm subjected to, this one to own a Longstroke Sunbeam (honest, this month's restoration guide is another coincidence…).
I wasn't desperately looking, though I had loosely penned a 'wanted' advert but had done no more than that when I spotted an advert. Acting quickly, correspondence was exchanged and next thing, I was unloading a Beam from the van, not quite sure how this had happened…
Article continues below…
Advert
Anyway, coincidences. So I sat looking through the file of this machine which I'd bought from near Chesterfield, and among the paperwork was some details of a previous owner… who lived in the same Lincolnshire town I now inhabit. And with a bit of thought and putting two and two together, I realised that over 10 years ago, I'd actually been to look at this Sunbeam, but then I couldn't raise the asking price, though it was less than a third of what I've now had to pay. Still, a funny coincidence.
As was the fact that the chap I bought the Sunbeam from, had, under a sheet in his shed, a vintage ohv HRD. Now, that's something else I've always been rather obsessed with (there's quite a long list…) and as we chatted, realised we'd spoken at Cadwell Park probably 15 years ago about said HRD. I've only seen half a dozen or so (one of which was the one owned by Phil Heath, on p114 of this issue) and remember them all – then yesterday someone sent a picture in for us to identify. One of the machines featured was… an overhead valve HRD.
---
Advert

Enjoy more The Classic MotorCycle reading in the monthly magazine. Click here to subscribe.
---