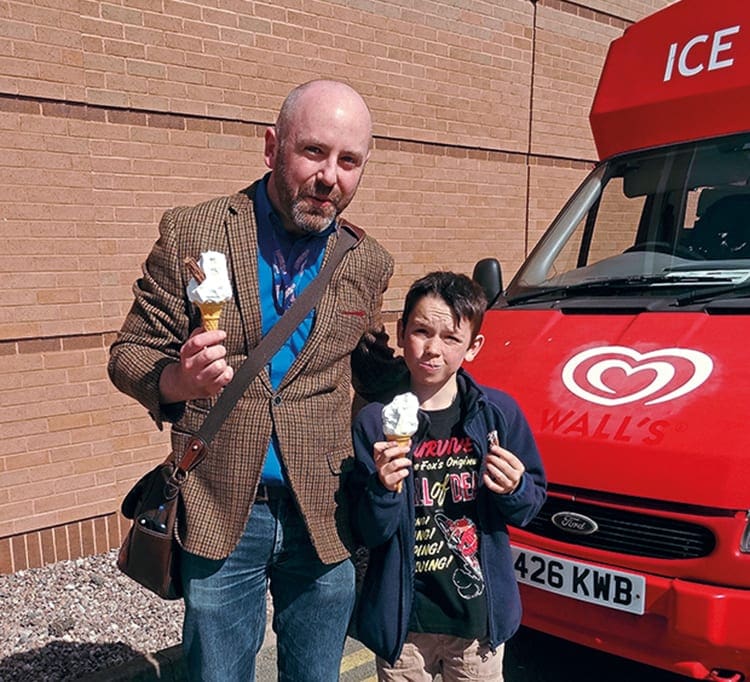 There are times – many times – as I look through the Mortons archive when I veer off on a tangent, unable to resist going down an avenue as my curiosity has been piqued, which happened again as I researched the 1954 Dutch TT for the archive picture in this issue. Occasionally a name appears that isn't as recognisable as many of the others – in this case it concerned the AJS team. 'R W Coleman' and 'R McG McIntyre' were instantly familiar as Rod and Bob… but who was 'L T Simpson' on the third factory Porcupine? Simply, I didn't know.
And so I set off to find out who he was. It didn't take long really, but his name, ominously, disappeared from the records and results after appearances in 1954, including a fourth place finish in the Junior TT, which underlined he was fairly handy. Which made it stranger I didn't recognise his name. In the same year's Island races, he placed 12th on Matchless G45 in the Senior race, having been 13th the year before in the Junior on his debut. Incidentally, somehow or another, looking for G45 images, Simpson up, led me to discover (well, remember; had vaguely heard mention before) the AJS 10R (basically it seems a trio – maybe five – of AJS-badged Matchless G45s, were delivered to Venezuela) but that's another story…
Back to L T Simpson. I discovered he was Leo Simpson, a New Zealander who'd come to the UK to try his hand at European racing. After two reasonably successful seasons, he'd returned to New Zealand where he died, aged 32, in a speedboat accident in 1955. A sad end to the story, but it was interesting to discover, and remember, one of this band of colonial riders who came over right from the 1920s onwards to try and 'crack' Europe.
Otherwise, it's been a busy month, including a trip to Montlhéry Vintage Revival (more about that next month), up to Scotland to present a talk to the VMCC section in Edinburgh and, of course, Stafford, which was the usual, well-supported hectic extravaganza.
Something which comes up in talks is often the future of old motorcycling (and motorcycling in general) and so it was great to meet 10-year-old Matthew at Stafford, pictured in our show report. Matthew had come along with our contributor Mike Lewis for his first motorcycle show, and his enthusiasm was lovely to see.
James Robinson, editor
Article continues below…
Advert
---
Advert

Enjoy more The Classic MotorCycle reading in the monthly magazine. Click here to subscribe.
---