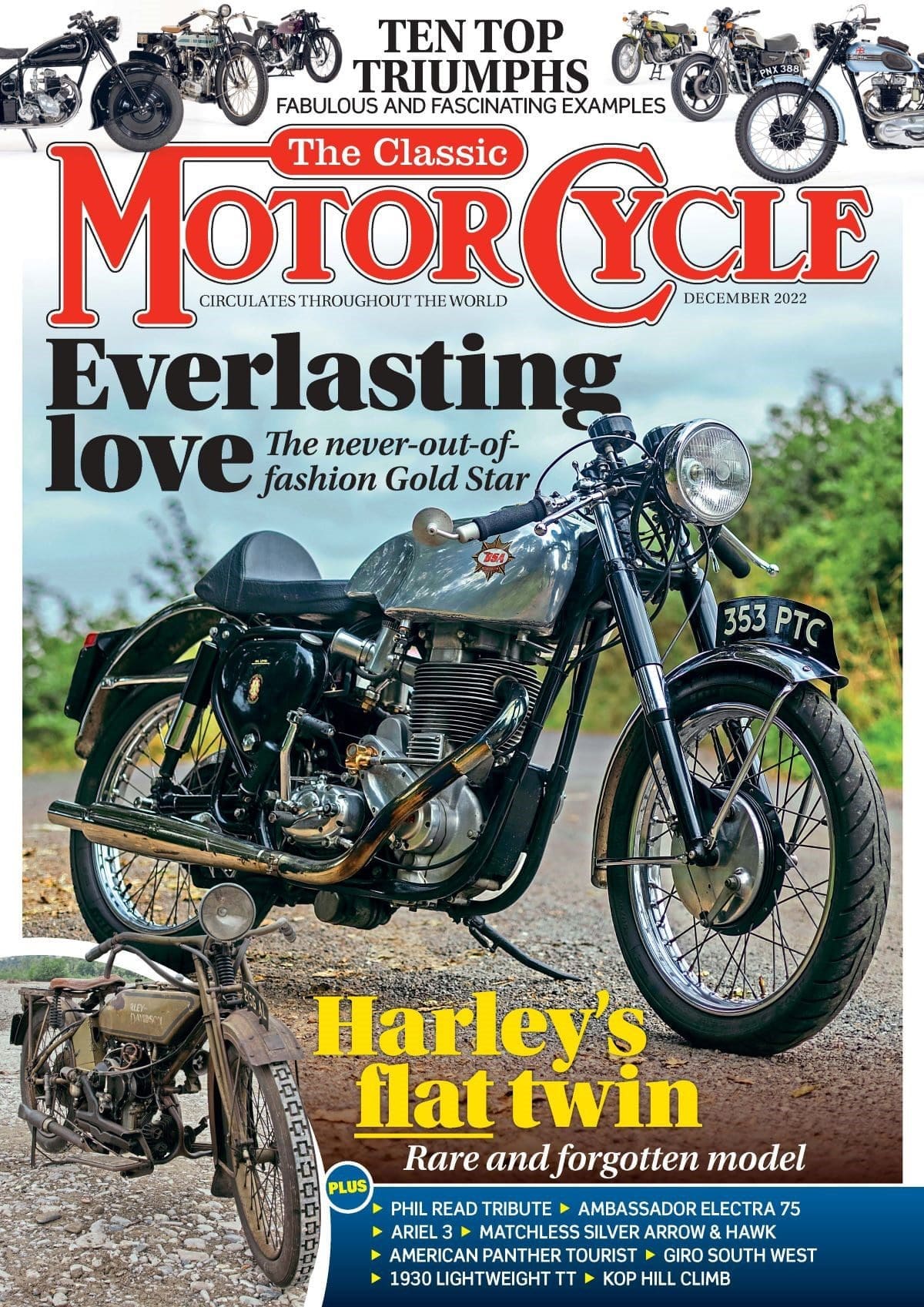 The December edition of The Classic MotorCycle magazine offers a lavishly illustrated celebration of legendary machines, riders and races, and news, reviews and rare period images from the golden age of motorcycling.
Drawing on an archive stretching back to 1903, The Classic MotorCycle magazine provides an unparalleled insight into more than a century of motorcycle design, development, riding, racing and much more.
The December issue includes:
Everlasting love
Britain's best-ever single, the immortal BSA Gold Star, here in its ultimate, DBD34 form – so good it meant the Clubman TT was abandoned, as nothing else could keep up.
Harley's forgotten twin
All Harley twins are V-twins, right? Well, no actually, there were flat-twins too, this fore-and-aft effort being the first of them.
Electric dreams
Britain's first electric-start equipped motorcycle, the Ambassador Electra 75 tipped Norton's more famous effort to the title.
Fun, fun, fun
Take 60 sub-175cc classic motorcycles, send them to the south west of England, provide a 500-mile route and, well, it's a sure-fire recipe for a good three days.
A subscription to The Classic MotorCycle magazine means you can enjoy all of this, plus plenty of other benefits such as making a major saving on the cover price and FREE postage.