The Vincent Comet in the February 2020 issue prompted me to put pen to paper.
In 1968, at the age of 17, I had the good fortune to buy a running Vincent Comet from my brother Ivor for the princely sum of £12 and 10 bob.
My Norton Model 50 (the second bike I'd owned, after the almost-obligatory Tiger Cub), had elongated its big-end, so I decided to build a 500cc Norvin. I couldn't afford a twin on an apprentice wage anyway.
I used the engine, gearbox and regulator. The rest of the Vincent was advertised in MCN for spares.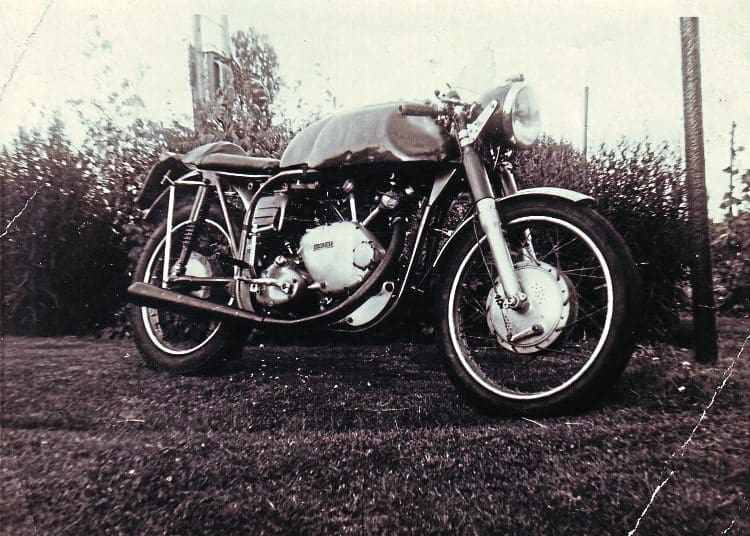 A chap came from Southend to Cambridgeshire in a Reliant Van and bought the two front sidestands for 12 bob and then the rest – yes, all the rest – was made as small as possible and buried at the bottom of the garden in the soakaway dad was digging.
But if anyone is thinking of going excavating, it will do them no good, as there's a house on the spot now.
The Norvin was eventually sold for £25. I still ride, on either a 250cc V-twin Morini, TriBSA or new Royal Enfield Interceptor.
Edwin Webb, Hauxton, Cambs.
Read more Letters, Opinion, News and Features in the April 2020 issue of The Classic Motorcycle – on sale now!