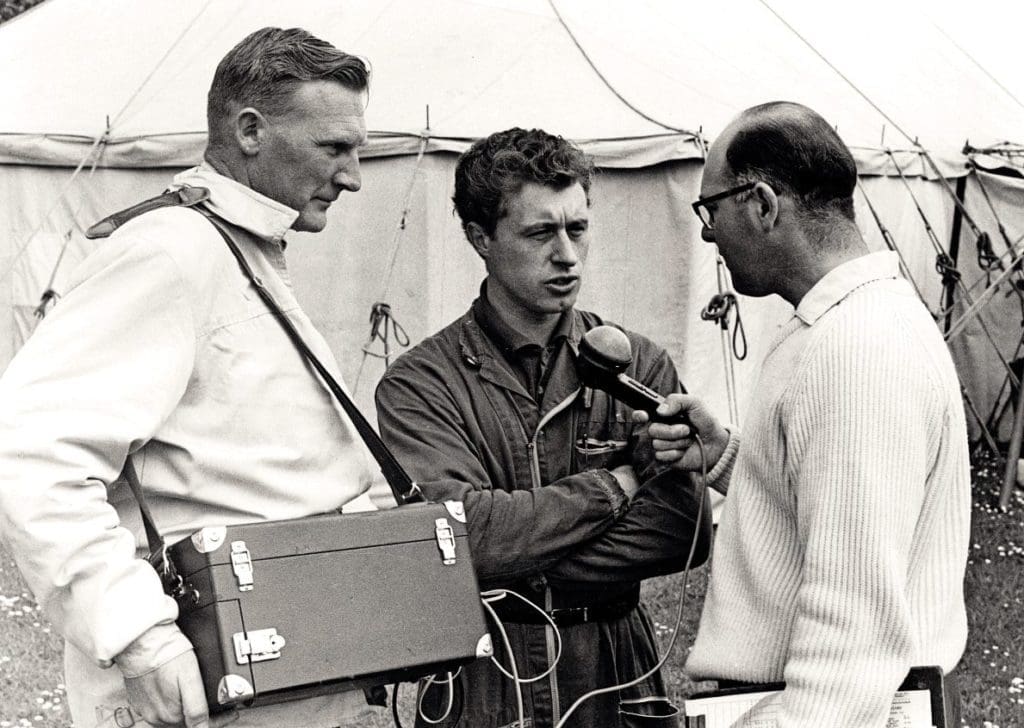 There are some people who've done little. There are some people who've done a lot. There are others who've done more than that. Then there was Colin Seeley. He'd done more than pretty much everyone.
Colin passed away just after his 84th birthday. He packed so much into his life, which began on January 2, 1936, when he was born in Kent, the only child of Percy and Hilda.
The family moved to Bexleyheath but then when the Second World War broke out, Percy took a job in his native Suffolk, the family settling in the town of Brandon for the duration.
Hostilities over, the Seeley family were back to London, with Colin back at school – which he was to leave with no qualifications, though armed with a 'fair assessment' from his headmaster and a noted aptitude for things mechanical and metal-work.
His first job was with Harcourt motorcycles, in his native Bexleyheath, before working for numerous businesses, including Halfords.
Young Colin passed his motorcycle test at the second attempt – much to his chagrin – on his father's Series A HRD Rapide and sidecar, which Percy trusted his teenage son to use as he wished.
Work took him to Schwieso, a motorcycle dealership with a sporting reputation, and while there he acquired his own first motorcycle – £10 worth of 250cc 1936 Velocette MOV, which came in boxes…
By now, Colin, who was already rebuilding motorcycles 'on the side,' wanted to work for himself – with the unwavering support of Percy and Hilda, in 1956 he opened his first business, in Belvedere.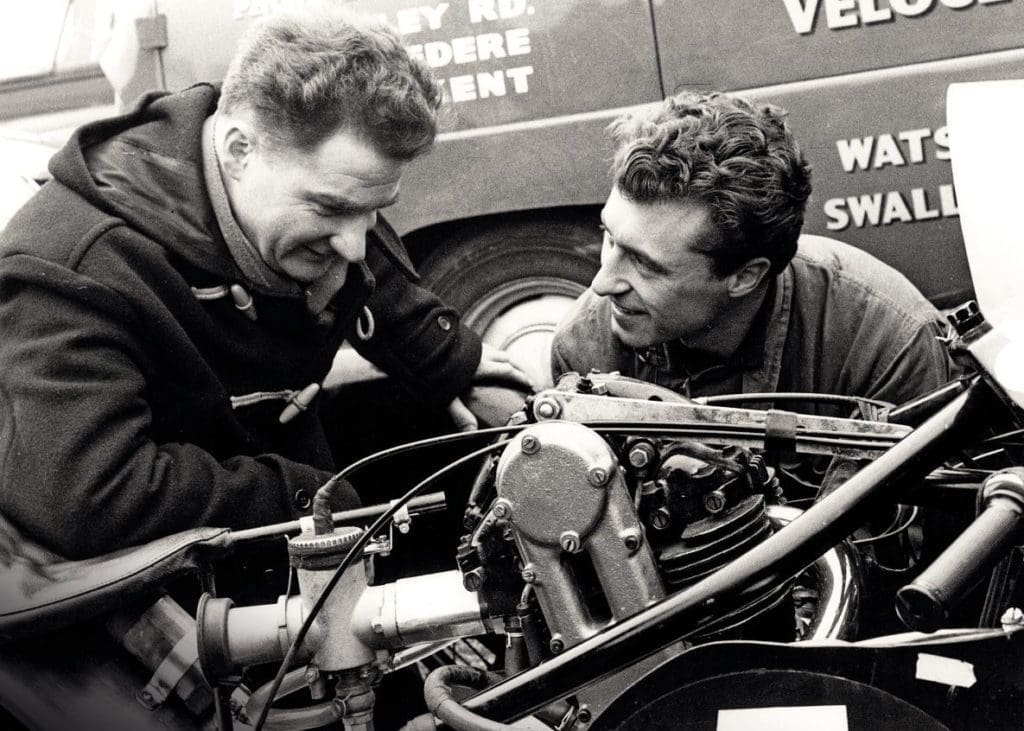 Colin had always wanted, and planned, to race (he'd had a one-off go in 1954 on a friend's BSA Star Twin) but never, until now, had the wherewithal. When a swinging-arm Triumph Trophy came his way, he started out enthusiastically, competing in scrambles, hill climbs, grasstrack and even sprints on the all-purpose 500cc twin.
Business was going pretty well and by 1958, Colin had the agency for Matchless/ AJS and was able to buy an ex-works 500cc Ajay scrambler, though it proved a fearsome beast, and he soon swapped to a 197cc Greeves – the Thundersley, Essex, concern was another agency he now held.
On the little two-stroke he started to excel and campaigned Greeveses (a 250cc version followed the 197cc model) for the next couple of years.
Then in 1960, he decided it was time to go road racing. But not on a solo – in league with Wally Rawlings, who had been racing a solo and who worked for Seeley, they acquired a racing Manx Norton outfit, from no less a name than former world sidecar champion Eric Oliver.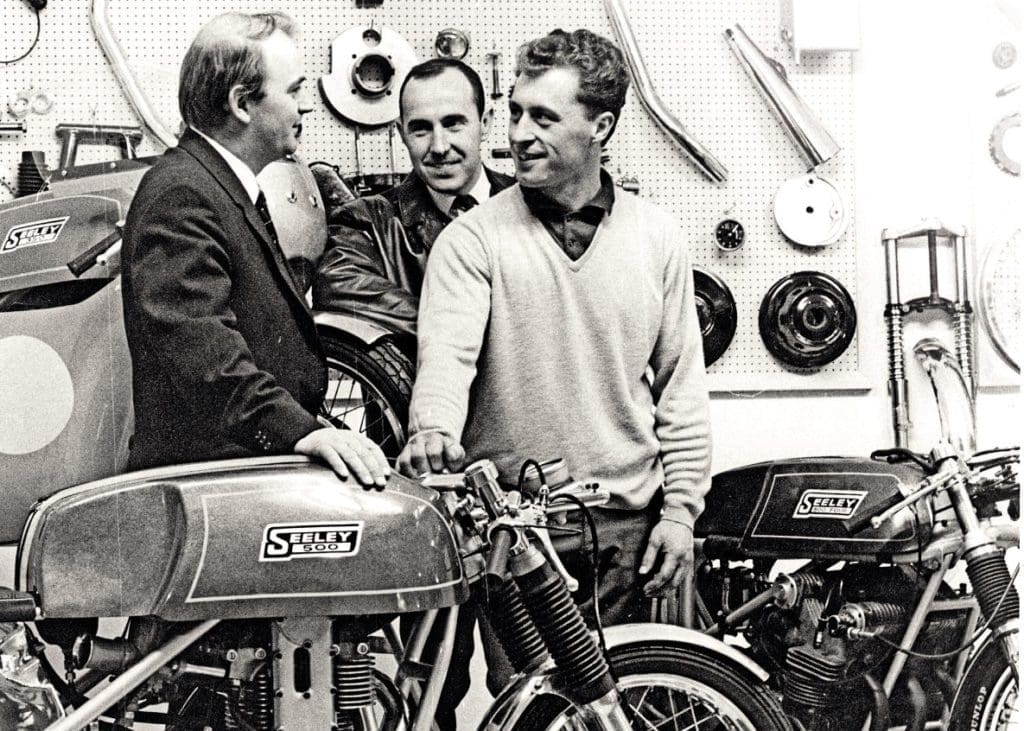 The Seeley/ Rawlings duo made their debut on the Norton (which, in truth, was fairly worn out on acquisition and took a lot of fettling to get up to scratch) at Snetterton in 1960.
From a field of 31, they placed 10th. Next year, the call was made to switch to a Matchless outfit – a brand-new G50 no less was acquired and modified for sidecar racing and aboard the single overhead cam single the team made its TT debut – a somewhat sensational sixth was the result, especially praiseworthy as they'd only taken part at a handful of meetings.
The 1962 TT was even better and that same season they were British sidecar champions. But the Matchless was struggling against the BMWs and for 1964 a Beemer was acquired; third in the world championship was the result, as well as a GP win in the Netherlands.
By 1965, manufacture had begun; again. Colin was still racing and doing well, coming third in the 1966 world sidecar title chase, though he was becoming increasingly busy; after finishing third at the 1967 TT, he called it a day on his own racing career.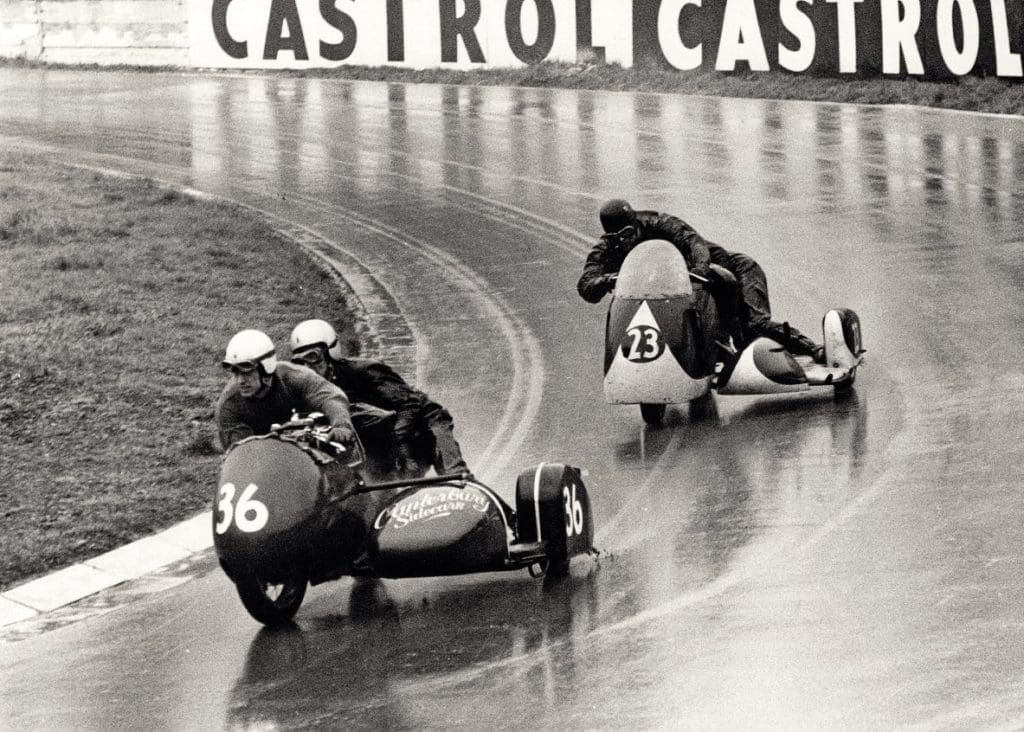 It was the halcyon days of the Seeley G50/ 7R era. There were other interesting racing projects too – the URS four, QUB two-stroke, as well as Ducati's 500cc GP effort.
In 1971, he joined Bernie Ecclestone in his car racing effort; Seeley and Ecclestone had known each other for many years, back to the Harcourt/ Bexleyheath days.
Colin ended up involved in all manner of car racing enterprises, up to Formula 1 level, where he ran the Brabham team. Other projects in the same era included building various road and race bikes, with a variety of Japanese engines, the Phil Read Honda replica fours, as well as Honda's TL200 trials bike, under the 'Seeley International' banner.
There was tragedy in the period too, with the death of Joan, Colin's first wife, who died in 1979. In her honour, Colin set up the Joan Seeley Memorial Trust.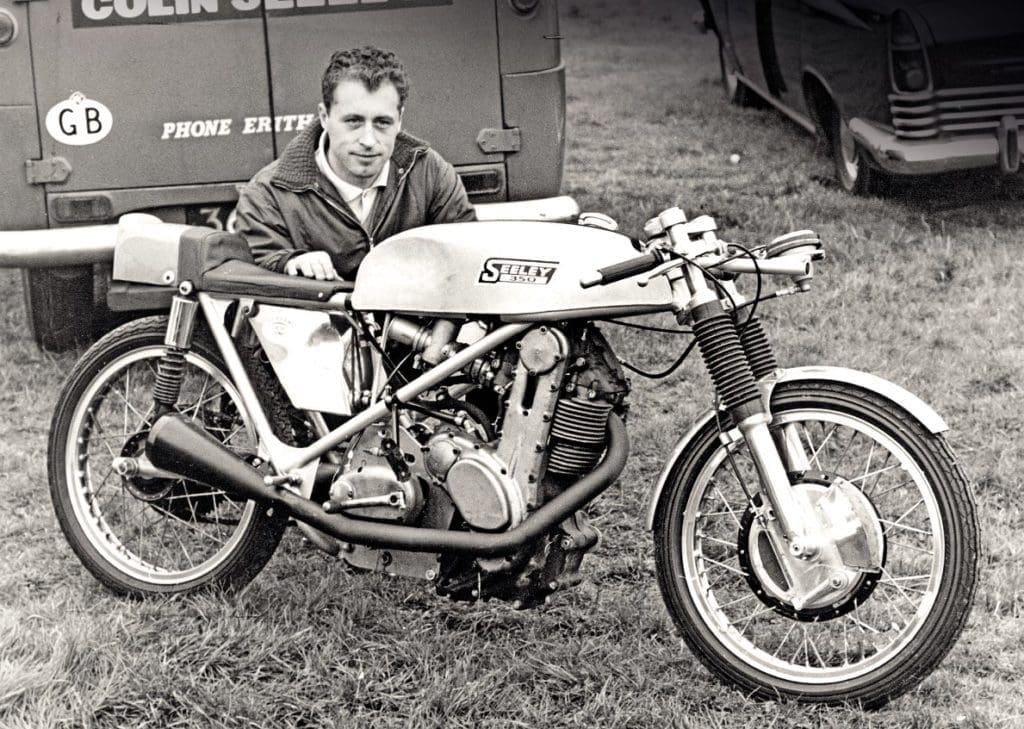 After finishing with car racing in the 1980s, Colin was back in motorcycling in 1992 – a year after he married Eva – running the Duckhams Norton BSB team for two years, then Castrol Honda, before two years with Ducatis.
He joined auctioneers Bonhams as a consultant in 1999 and published a two-volume autobiography in 2006 and 2008.
During recent years, Colin Seeley had been a popular figure at classic events far and wide, often demonstrating period machines, eyes twinkling and lips smiling, enduringly positive, endearingly modest, and always full of enthusiasm. He pretty much did it all.
Read even more about this motorcycle legend in Colin Seeley: The machines, The magic, The man. Order your copy here!
10% of profits will go to the Joan Seeley Memorial Trust (reg.278697).