Think of British two-stroke proprietary motorcycles engines, and one instantly recalls the once ubiquitous Villiers brand. But there were others, including the British Anzani twin cylinder units.
Words: Richard Rosenthal Photograph: Mortons Archive
A brief summary of the sporting, financial, manufacturing and business restructuring leading to the launch of the British Anzani two-stroke twin cylinder motorcycle engine could fill a chapter, or even a book!
Ultra-briefly… Alexandre Anzani, son of a Milanese sewing machine mechanic, moved to Paris circa 1900/01, becoming a successful motorcycle racer, notably on the Parisian board cycle tracks.
He started an engine building factory in a city suburb, supplied Louis Blériot with a 3.4 litre three cylinder engine which famously powered the aviator across the English Channel in 1909 and then made lots more aircraft, boat, and motorcycle engines.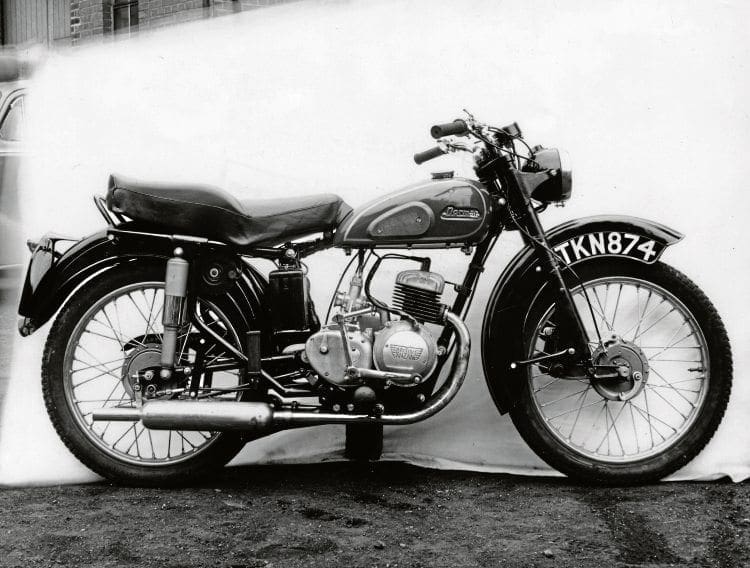 British Anzani Engine Co was founded under Alexandre's guidance (and expense) during the First World War. Hubert Hagens (Belgian decent) became involved to oversee the design and production of some of the most exciting four- and eight-valve ohv V-twin motorcycle and cyclecar engines of the period.
The firm built the ohc V-twin engines raced by Claude Temple and Douglas Hawkes.
Read more in the November 2019 issue of TCM – on sale now!