Forget about motorcycling being a lads' world. There are – and always have been – plenty of women riding fast and far.
As part of International Women's Day, we've teamed up with Mortons Archive to celebrate extraordinary women in motorcycling. Here are just a few of the greats…
Beryl Swain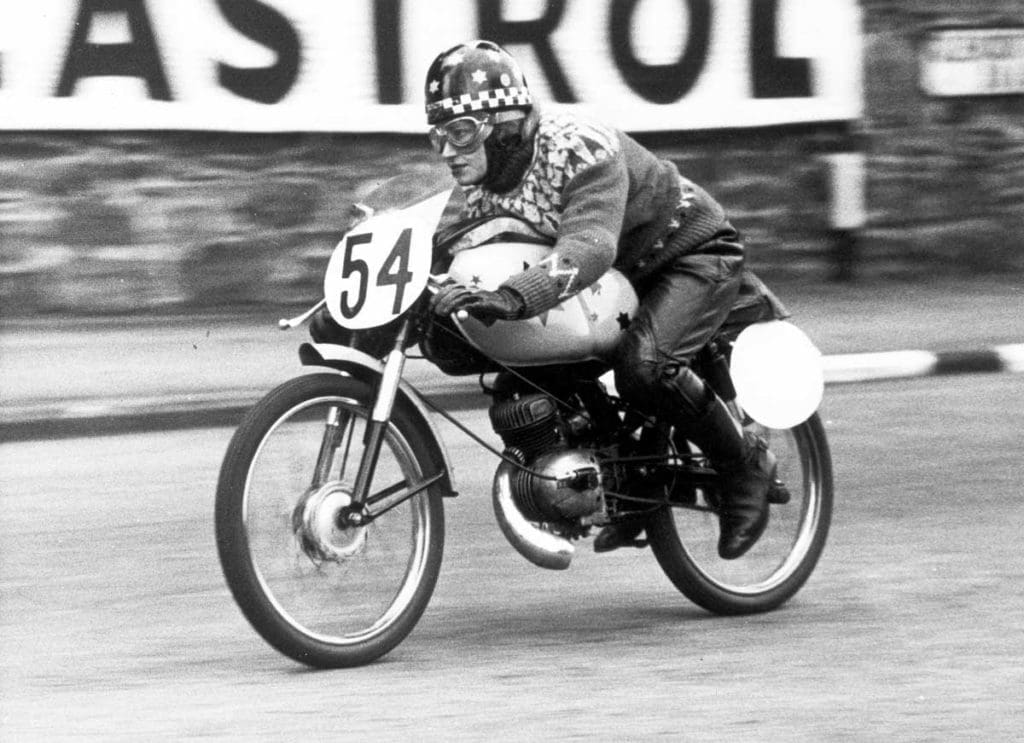 Beryl Swain became first woman to race at the Isle of Man TT on a 50cc Itom in 1962.
Certainly among the most influential, Beryl finished 22nd out of 25 finishers, with an average of 48mph on her 50cc Itom. Unfortunately, the racing world was not ready for fast women back then, and banned them from riding the TT circuit until 1978.  
Marjorie Cottle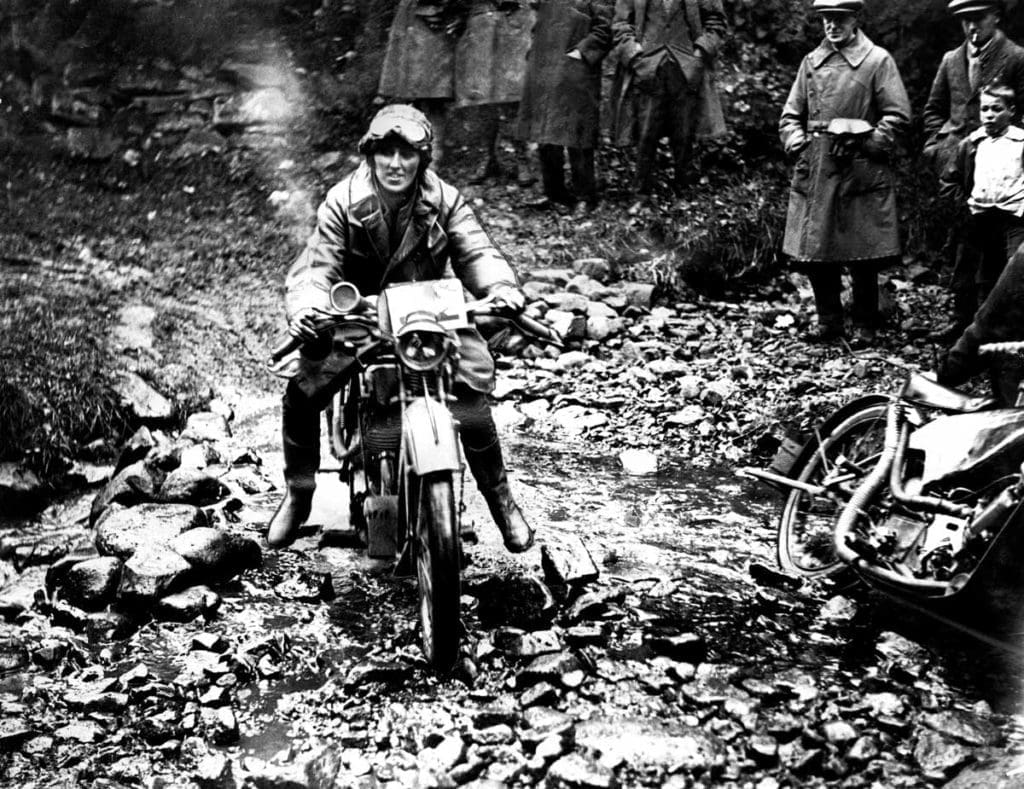 An International Six Day Trial legend of the 1920s and 30s, Marjorie Cottle led an all-female British team to win the Silver Vase in 1927.
Marjorie Cottle was one of Britain's best-known motorcyclists in the 1920s, and considered to be one of the greatest trial riders in the country – male or female. She won several medals in her career, including gold at the Scottish Six Days Trial in 1923, and the Silver Vase at the International Six Days Trial in the Lake District in 1927, as part of an all-female team along with Edyth Foley and Louie McLean.
In the process she became a walking advertisement for women in motorcycling. Marjorie's success had a direct impact on the rise of another female rider's career, as Jessie Ennis (née Hole) became a New Imperial works rider in 1927. 
Edyth Foley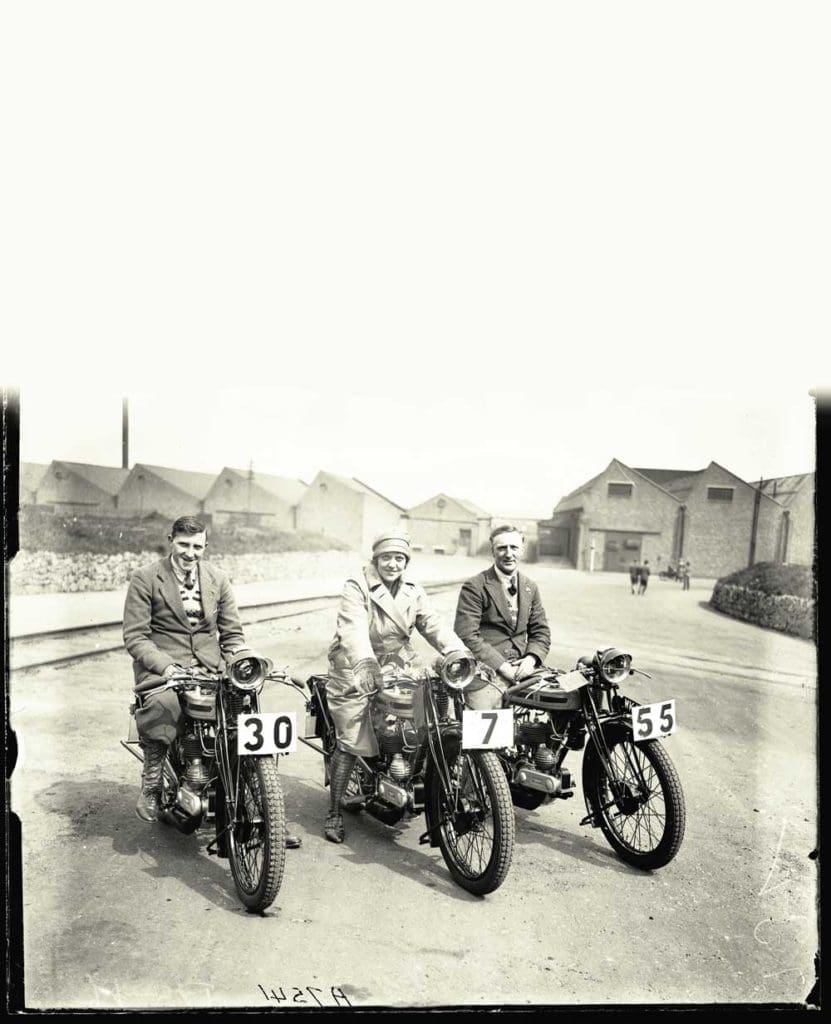 Part of the all-female British team that won the Silver Vase in 1927, alongside Marjorie Cottle and Louie McLean.
Louie McLean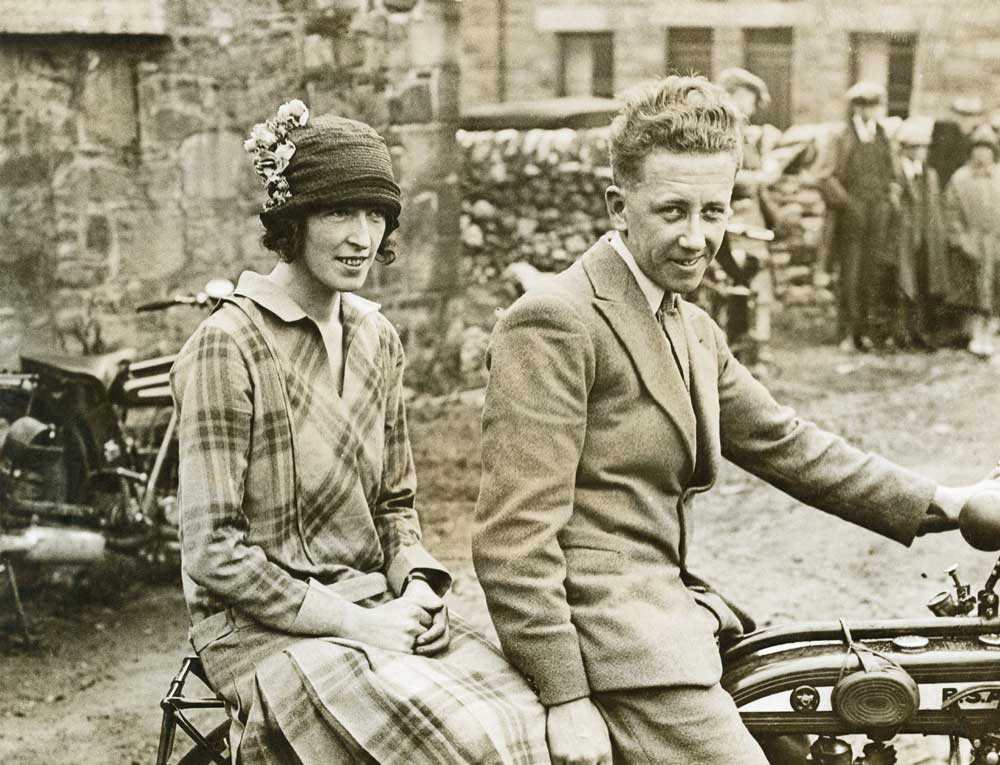 Louie McLean: "Everybody's favourite and a wonderful rider." One of only nine riders to finish with a clean score card at 1925 ISDT.
Elspeth Beard
Elspeth Beard, the first English woman to ride around the world, began her journey in 1982 on a BMW R60/6. From the UK, she shipped her bike to New York City, riding on to Canada, Mexico and Los Angeles.
Then it was shipped to Sydney, and Elspeth spent a good while travelling in Australia. Next she travelled to Singapore, riding back into Europe across Asia. She arrived back in the United Kingdom in 1984, having travelled 48,000 miles. She published a book, Lone Rider, about her travels, which came out in July 2017.
Theresa Wallach
Theresa Wallach was one of the trailblazers. Born in London in 1909, Theresa went on to become a racer, motorcycle adventurer, military dispatch rider, engineer, author, motorcycle dealer, mechanic
and riding school instructor.
In 1935 Theresa and her friend, Florence Blenkiron, rode from the UK down to South Africa on a 600cc single-cylinder Panther with a Watsonian sidecar and a homemade trailer. Crossing the Sahara, riding through equatorial Africa, and finally arriving in Cape Town, they managed the whole trip with no back-up – not even a compass to hand.
Following the trip, Theresa wrote a book, The Rugged Road, which tells the story of their epic ride.