I very much enjoyed Richard Rosenthal's article about airfield race circuits (July 2020 issue).
I thought you might be interested in the attached photo which shows John Cronshaw – but not on a Gold Star.
He is on my 750cc NorBSA at Carnaby – you can see the name has been altered on the fairing. John was having lots of success on the Unity Gold Star so it was good to see how the NorBSA went with John on. He was certainly quicker than me!
The bike had a Robinson four leading shoe front brake, close ratio box, Lumenition ignition and a reputed ex-works head. Everything had been lightened and it went like stink.
I came across the photo in the old office at Unity when I worked there on a Saturday and assumed John had given it as thanks for sponsorship. However, when I contacted him recently about it, he didn't think he had, but identified the location as Carnaby near Driffield.
Unity sponsored many riders over the years, both solo and sidecar, and put a lot back into the sport. Names that come to mind are the Moran brothers, Bill Crook and Roy Smith on sidecars and Roger Taylor and Ray Hardman on solos.
In addition, I've also just read your TriBSA article (October 2020) and it brought back memories of my TriBSA, which came before the NorBSA.
My TriBSA was my second bike and was inspired by one that our school lab assistant, Pete Fallis, rode. Pete put me on to a genuine Gold Star frame for £15, including Converta engine plates, and a set of forks and yokes for a further £15. This was 1971.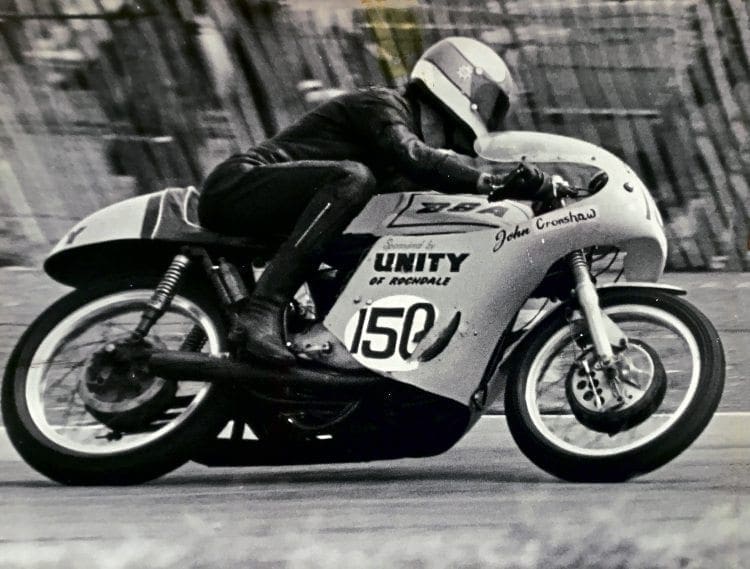 I fitted a Thunderbird 6T engine, with twin carb head, 8in front brake and alloy tank. I can still remember cutting the tank mounting off the frame top tube to get the tank sitting lower. Then living near Unity Spares helped, as they could supply most parts.
I built mine as a cafe racer and ran it for a couple of years but sold it after two accidents that weren't my fault: 'Sorry mate, didn't see you' jobs. I gave up bikes for a few months but then bought a CB450 Honda to go to the TT on.
John Robinson, Anglesey, Wales.
Read more Letters, Opinion, News and Features at www.classicmotorcyle.co.uk and in the November 2020 issue of The Classic Motorcycle – on sale now!