There are a few to choose from when picking your ideal early 1960s British big twin. They are all the same, yet subtly different, and it is these subtleties that can tip the balance and dictate whether you say "yea" or "nay" to a possible motorcycle.
Words: ROY POYNTING Photography: TERRY JOSLIN
An enthusiast looking for a big British bike in the early 1960s had quite a few to choose from, and doubtless no shortage of advice from his mates about their pros and cons.
Triumphs – he'd be told – were fastest but handled like camels, but a Norton's brilliant handling didn't quite make up for it having a slightly smaller engine (until 1962), but a Royal Enfield's extra cubes didn't compensate for its oil leaks. BSA and AJS/Matchless twins neither excelled nor fell short in any particular aspect, so they tended to be disregarded altogether.
But the comments – whether true, false or simply irrelevant – didn't alter the fact that all those bikes were essentially similar.
They had ohv parallel twin engines with capacities of between 600cc and 700cc, they had conventional suspension, the same lighting sets from Joe Lucas, and they all had similar riding positions with conventional dual seats and petrol tanks.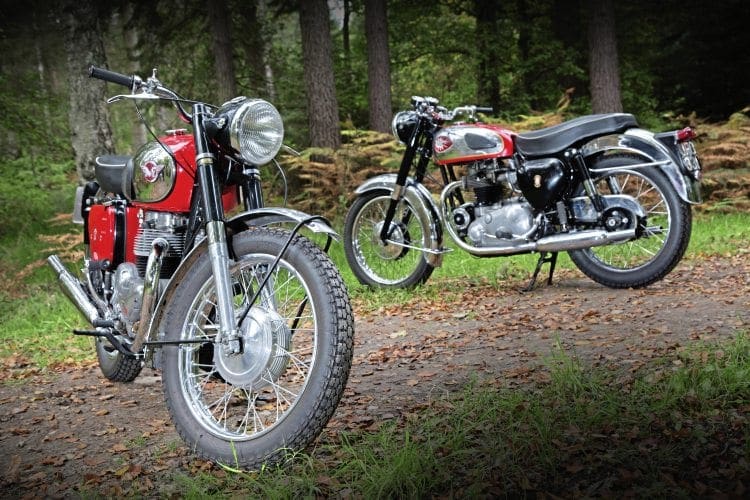 When you came down to it, manufacturers did little more than make subtle styling changes to wean buyers away from their competitors, and that's typified by the two motorcycles featured here.
Finished in chrome and almost the same shade of red, they look so alike that a casual observer might think they had the same maker, while an experienced motorcyclist would recognise them as two takes on the same theme.
So you might well wonder why Eric Patterson should choose to own them both, especially when you remember that – as proprietor of the supremely successful Kempton Park autojumbles – he has innumerable contacts and offers of bikes.
Well, if you are expecting any deep insight, I'm afraid you are going to be disappointed. Despite being in the trade, Eric is no more immune to nostalgia or impulse buys than the rest of us, and his BSA A10 Super Rocket and Matchless CSR fit neatly into those two categories.
The BSA was deliberately chosen because he had one exactly like it in the Sixties, while the Matchless just became available at the right time. "I happened to visit a friend who was restoring this bike," grins Eric, "and when he said he was going to sell it when he'd finished the job, I bought it on the spot just because I liked its looks."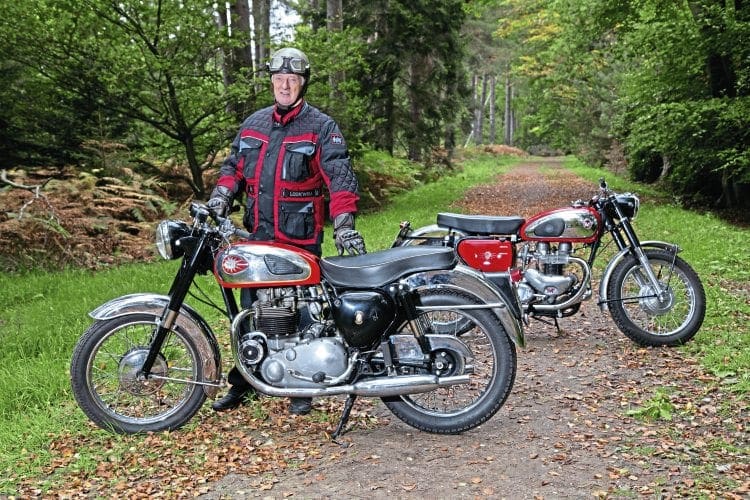 As it happens, Eric has ended up with two 650cc bikes of a similar age that were both range-topping versions of models that had been in their makers' ranges for some time, although their developmental path was somewhat different.
The Matchless was a late version of the worthy 500cc twin that emerged from Plumstead in 1949 as the G9 (and the Model 20 AJS). It was stretched to the 600cc G11 in 1956 and became the G12 when given the final capacity boost three years later.
Both of the latter variants were made available in mildly tuned form as the CS (Competition Springer) street scrambler with a small petrol tank, and as the more road-orientated CSR, a designation that became instantly misinterpreted as 'Coffee Shop Racer'.
The line ran on until 1966 with only minor modifications except for a post-1960 switch to a duplex frame, which further improved the model's image and its already-adequate handling.
Article continues below...
---
---
In contrast, the BSA A10 actually started life with a capacity of 650cc as the 1950 Golden Flash; Small Heath being quick to see the need for a direct competitor for the Triumph Thunderbird.
And BSA was equally eager to meet demand for a tuned version with the Super Flash arriving in 1953, complete with prestigious Amal TT carburettor.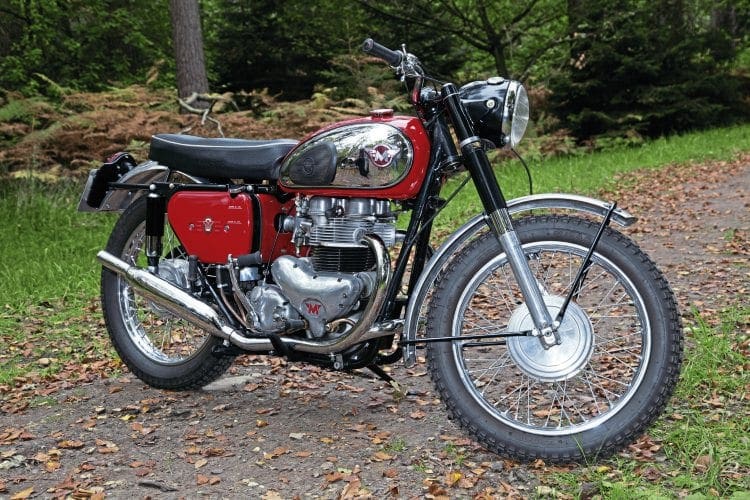 However, its antiquated plunger rear suspension limited its appeal and after just one year the Road Rocket came along with the vastly superior duplex frame already seen on the Gold Star. In 1958 the model was restyled slightly and renamed the Super Rocket but its days were numbered, and by 1963 all the A10 variants had been superseded by unit-construction twins.
So, to be frank, both bikes are somewhat glitzed-up and lightly tuned versions of well-established tourers. The CSR's aluminium cylinder head benefits from a raised compression ratio and improved porting complemented by a siamesed exhaust.
The Super Rocket also has an aluminium head (something never given to the cooking version of the A10) with a raised compression ratio, but it features a normal Monobloc in place of its predecessor's obsolescent TT carburettor.
Standard Super Rockets suffered the ignominy of a headlamp nacelle having a family resemblance to that used on the everyday 250cc C15, but this example has a separate headlamp, which Eric tells me came as part of an optional extra package along with the twin speedometer and tachometer.
The instruments give the BSA a slightly racy air, but its voluminous mudguards add to its weight and make it look less butch than the Matchless, whose alloy guards and neat siamesed exhaust hint at an off-road competition history.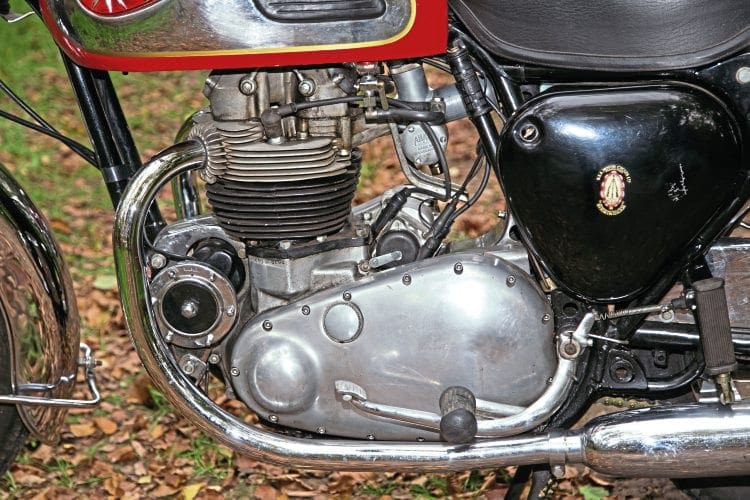 The minor nature of those differences – which could easily be reversed by an owner unconcerned with originality – really only serves to emphasise just how much these bikes have in common.
In fact the greatest differences are out of sight because they concern their engines. One disparity is that the Matchless has separate cylinder barrels, while the BSA has a combined cylinder block which makes its engine more rigid but harder to assemble.
More fundamentally – and alone among British big twins – AMC's crankshaft featured a centre main bearing to prevent whip at high revs, with both big ends receiving equal amounts of oil fed from the centre. Unfortunately, this sophistication didn't compensate for brittle crank material, and some disastrous failures forced a switch to more advanced nodular iron after 1960.
BSA opted for a simpler design with oil fed to the bottom end via a bush around the right hand end of the crankshaft, so lubrication is inevitably better on that side, and a worn bush results in a potentially catastrophic loss of pressure.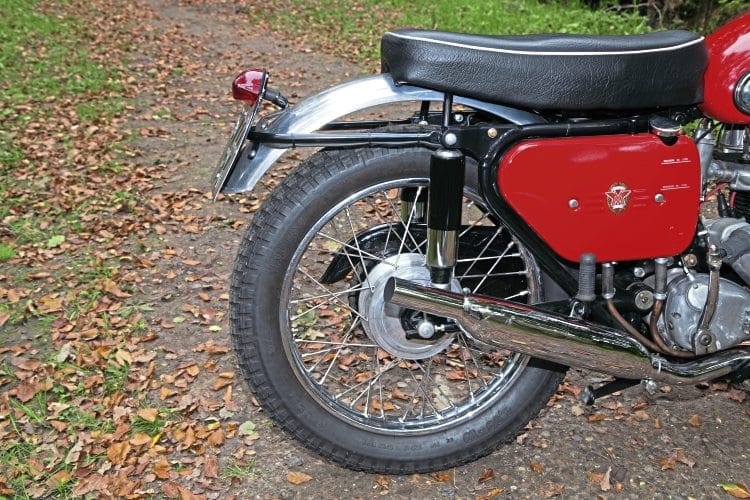 Both details result in exactly the sort of folklore that can make or break a motorcycle's reputation. As far as I know only criminally abused or neglected motorcycles suffered in either way, and yet the old stories are still trotted out, while everybody tends to forget the countless AMC and BSA twins that have given faithful service for years.
In any case, older Matchless/AJS twins could be (and often were) retro-fitted with the stronger crank, and many A10 BSAs have been given an improved oil feed.
Apart from those details, these bikes have much in common. Both have single carburettors, separate engines and gearboxes, alloy primary chaincases and conventional suspension systems, and both are undeniably attractive bikes.
In fact, I'd be hard-pressed to choose between them on aesthetic grounds, but perhaps – given the main reason for buying a six-fifty is to get more grunt – you'll ask which is the most powerful.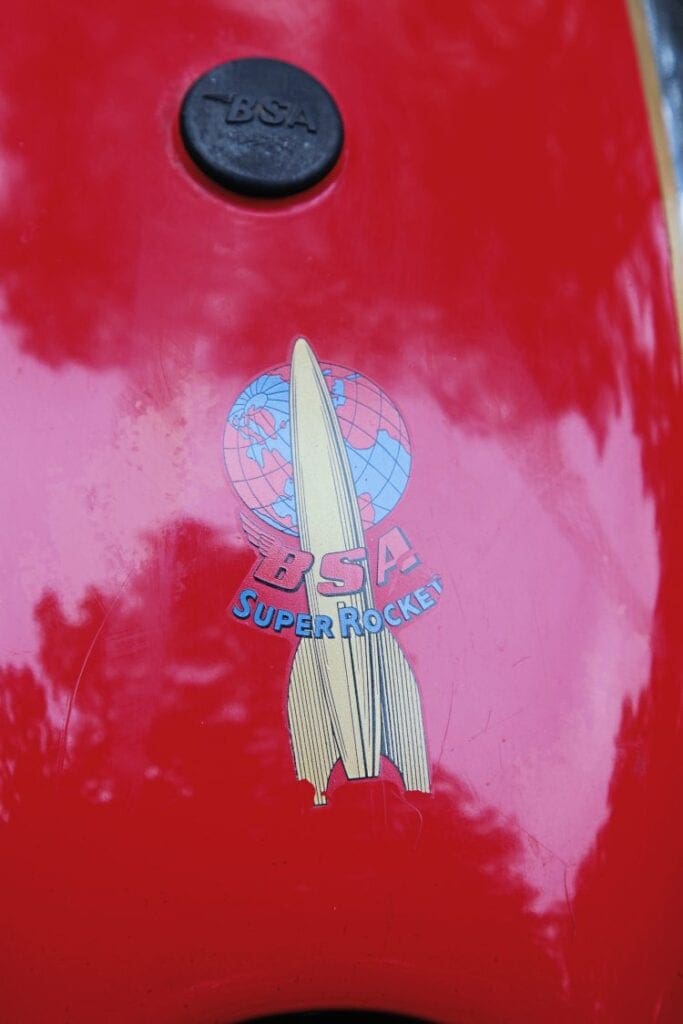 That's a question I can't definitively answer either; not just because AMC was notoriously shy of quoting outputs, but because the Matchless is newly restored and will give more when run in, while the BSA is well used and might be a little tired.
I reckon it would take a stopwatch to tell the difference between them with both bikes producing more than adequate power; and that's not just me expecting too little.
Owner Eric Patterson gave the Super Rocket a good work out on the 2015 FIVA (Federation Internationale des Vehicules Anciens) Rally and it didn't disappoint.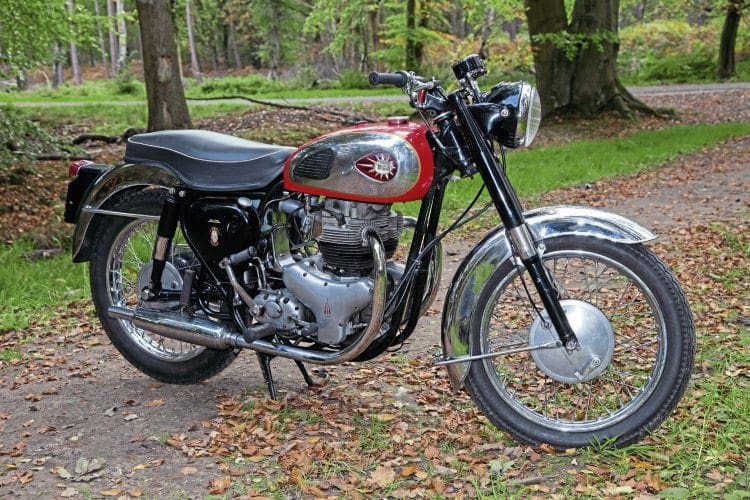 The Rally was based in Andorra, which as one of Europe's most mountainous and scenic countries, provided serious mileage on some challenging and spectacular roads. Eric's wife Cathy went pillion on the outings and admits she gave him an ear-bashing for riding too fast, too far and cornering too exuberantly, but perhaps all that's just an indication of what a good all-rounder the Super Rocket is.
If Eric takes the CSR on the next FIVA Rally I'd expect to hear that it performed equally well, and both bike and owner deservedly received similar comments from the pillion seat!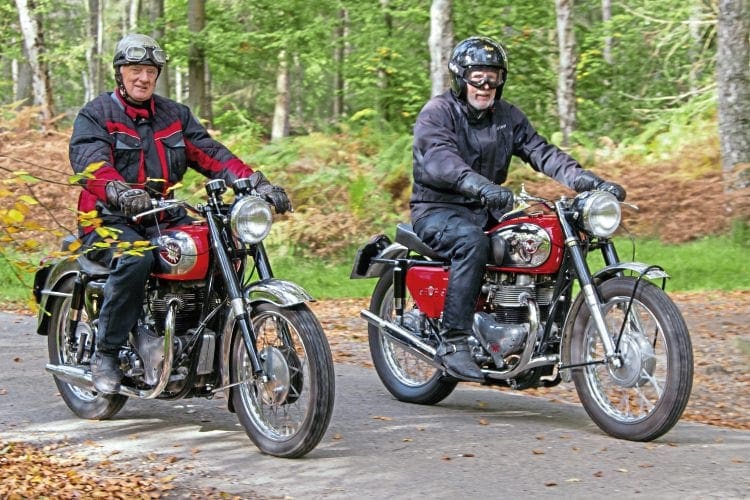 Club contact:
AMOC, 3 Robinson Way, Telford Way Ind Est, Kettering, Northants NN16 8PT
BSA OC, PO Box 235, Havant, Hants PO9 9DJ
Vintage Motor Cycle Club, National Secretary, Allen House, Wetmore Road, Burton upon Trent, Staffs DE14 1TR.
Finer Details
1960 Matchless CSR/1961 BSA Super Rocket
ENGINE
ohv parallel twin (both)
CAPACITY
646cc (both)
BORE x STROKE
72mm x 79.3mm/70mm x 84mm
COMPRESSION RATIO
8.5:1/8.25:1
LUBRICATION
fully recirculating (both)
CARBURETTOR
Amal Monobloc 1 1/8in (Matchless), 1 5/32in (BSA)
IGNITION
Lucas magneto (both)
GEARBOX
four-speed AMC/BSA own make
TRANSMISSION
all chain (both)
FRAME
single loop/duplex loop
SUSPENSION
own make telescopic forks, rear swinging arm with Girling units
TYRES
325x19in front, 350x19in rear (both)
BRAKES
7in front and rear/8in front, 7in rear
TANK CAPACITY
4.25 gallons/4 gallons
WHEELBASE
56.5in/56in
WEIGHT
381lb/418lb
TOP SPEED
100mph approx (both)
PRICE NEW
£303/£279
Read more News and Features at www.classicmotorcyle.co.uk and in the latest issue of The Classic Motorcycle – on sale now!

Enjoy more The Classic MotorCycle reading in the monthly magazine.
Click here
to subscribe.