Author: Greg Pullen
Publisher: The Crowood Press Ltd, Ramsbury, Marlborough Wiltshire SN8 [email protected] www.crowood.com
Tel: 016725232Hardback, 220 x 260mm (portrait); 160 pages with 157 colour and black and white photographs and illustrations.
ISBN: 9781785006296£25 (UK), $44.95 (US), $53.95 (Canada)
When a motorcycle road racing championship was proposed in 1948, there was never any doubt that the Isle of Man TT would be a part of it. From the start of the motorcycle world championships in 1949, the TT classes became the must-win races for both riders and factories.
The historic Isle of Man TT was undoubtedly the toughest and most dangerous of Grand Prix motorcycle races and would be a fixture on the world title chase calendar until 1976. Ultimately, the mountain course would prove too challenging – that is, dangerous – to remain part of the world championship and in 1976 held the final round that counted towards the various titles.
This is the story of some of the motorcycles that raced in those 29 years and a very special mountain course.
'Classic TT Racers – the Grand Prix Years 1949-1976' is a history and tribute to some of the most important and successful motorcycles that were raced during the TT's years as host of the British round of the motorcycle world championship.
For inclusion in this book, the criteria were that the motorcycle must have at least secured a podium finish in the Senior (500cc) TT, then the blue riband class of the world championship.
Happily, this gives a more-or-less chronological order to the book that illustrates early dominance by British singles, the success of the Gilera and MV Agusta multis and the eventual rise of Honda and the two-stroke powered machines of Yamaha, Kawasaki and Suzuki.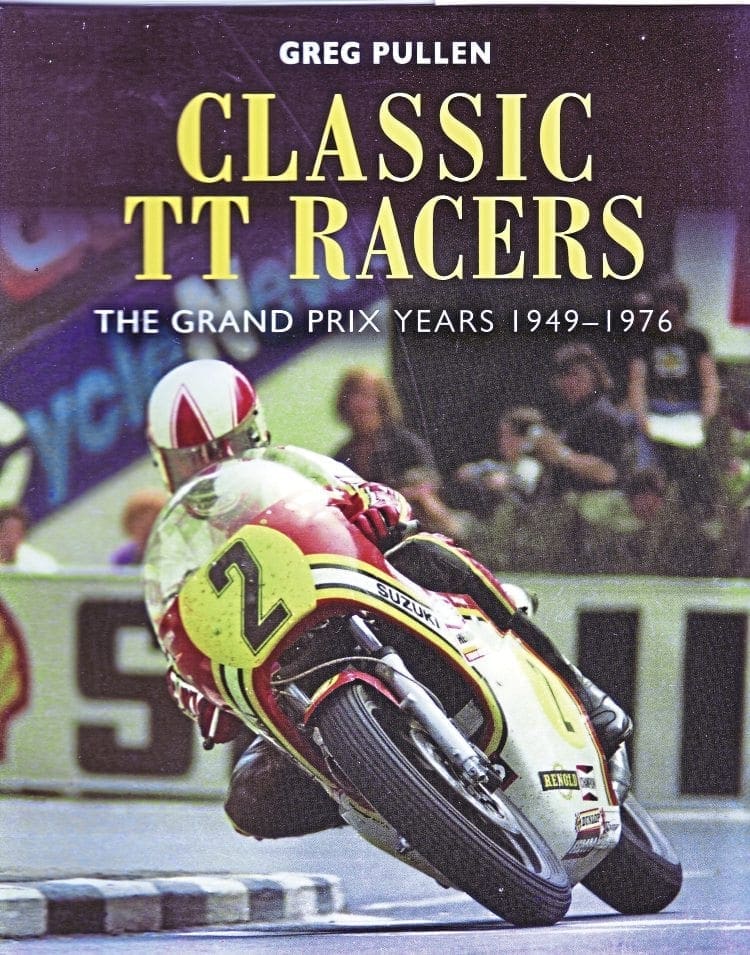 We read of the fabled, but underfunded AJS 'Porcupine' twin, to the virtually-unbeatable Suzuki RG500 "…a fabulous bike, but so expensive to maintain."
There is also an epilogue on the survival of the TT once it was no longer part of the classic Grand Prix World Championships as well as TT podium placings 1949-1976.
It is interesting to read that Phil Read thought that the MV Agustas were good bikes, but could have been so much better, and that the mercurial Soichiro Honda, a man so opposed to both liquid-cooling and two-stroke engines, socially had a great penchant for geisha girls!
We are informed that the author, Greg Pullen, is an expert on Italian motorcycles, however, his descriptions of the British manufacturers featured, unfortunately, contain many avoidable factual errors. These aside, it is an interesting read.
Book reviewed by Jonathan Hill.
Read more Reviews, Letters, Opinion, News and Features at www.classicmotorcyle.co.uk and in the December 2020 issue of The Classic Motorcycle – on sale now!