The August issue of The Classic MotorCycle magazine offers a lavishly illustrated celebration of legendary machines, riders and races , and news, reviews and rare period images from the golden age of motorcycling.
Drawing on an archive stretching back to 1903, The Classic MotorCycle provides an unparalleled insight into more than a century of motorcycle design, development, riding, racing and much more.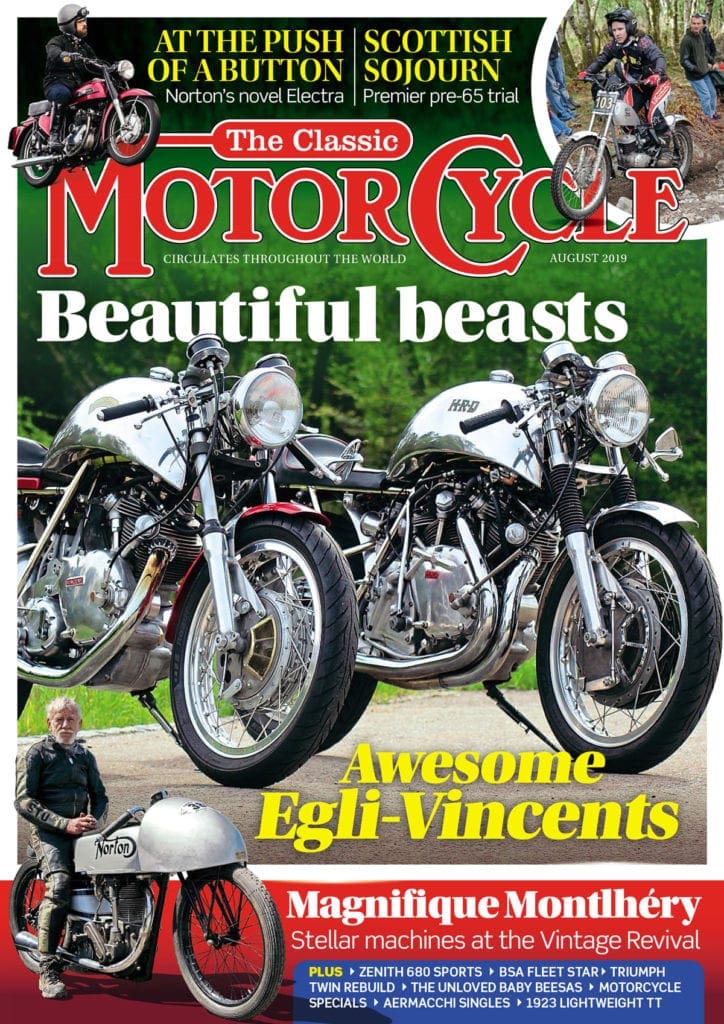 This month's issue includes:
CONCRETE MIXERS | Nearly 500 motorcycles and cars have a blast on the banking at the fifth biennial Vintage Revival Montlhéry.
THE SAME… BUT DIFFERENT | Egli-Vincents were an Anglo-Swiss creation which have sustained enduring popularity. In the land where they were produced, a single and a twin are compared.
THE UNLOVED: PART 1 | This collection of British ultra-lightweight losers should have been depressing – but putting them through their paces proved a right hoot! First off, the BSA Dandy and Beagle…
A subscription means you can enjoy all of this, plus plenty of other benefits such as making a major saving on the cover price and FREE postage.
It's quick and easy to sign up and, whether you do it online or over the phone, our team is ready and waiting to get your new deal under way or extend your current package.
Enjoy more The Classic MotorCycle reading in the monthly magazine.
Click here
to subscribe.
Comments
comments