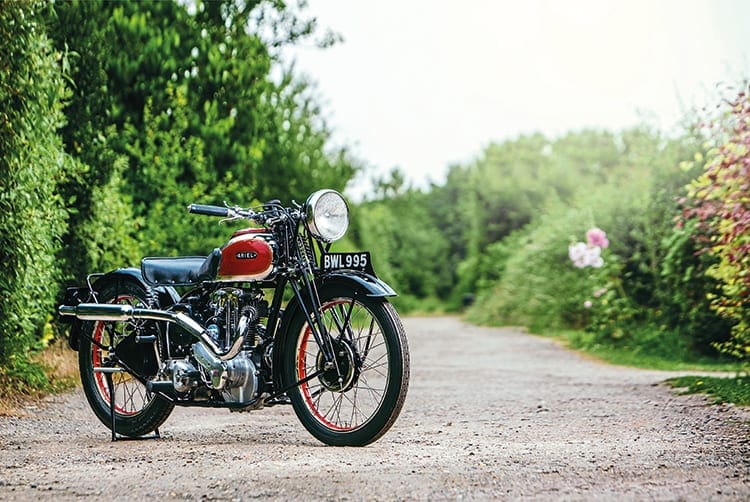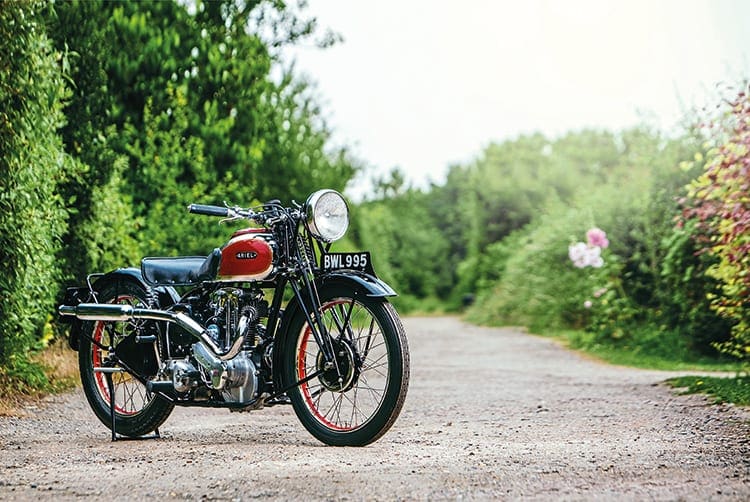 Hidden treasure
A casualty of war – in a way – this Ariel LH250 Red Hunter had been out of sight for almost 80 years, until Andy Pennell was able to liberate it.
Words: Phil Turner Photographs: Gary Chapman
It's well known that during both the First and Second Word Wars, manufacturers on both sides of the conflict turned their hands – and machines – to making motorcycles for use on both the battle and home fronts, but what's often overlooked is what the respective governments did before the factories swung into action.
The Defence of the Realm Act (DORA) – passed in the United Kingdom on August 8, 1914, four days after it entered the war – gave government the power to requisition buildings, land, vehicles and anything else needed for the war effort.
It also ushered in social control mechanisms like censorship, and banned the flying of kites, the starting of bonfires and buying of binoculars. Feeding wild animals bread, discussing naval and military matters and buying alcohol on public transport were prohibited, and pub opening times were restricted; timings which we were forced to endure until the Licensing Act in 1988. How did we cope?
So when three decades later the dark clouds of conflict drew over Europe for a second time, similar legislation – then called The Emergency Powers (Defence) Act – swung into action, once more giving Parliament power over the population and its possessions.
Widespread requisitioning of vehicles took place during the early months of the Second World War, both for military use and for civilian functions related to the war effort. Once acquired, each vehicle had to be tested, repaired if needed and proved safe – motor mechanics were themselves requisitioned to do this – before being repainted in drab and then shipped to the front.
The Compensation (Defence) Act 1939 offered owners of said vehicles recompense for the usage and repair of their vehicle should it be returned to them, or an amount in compensation should it not.
In boxes
Unsurprisingly, not everyone was that keen on handing over their vehicle(s), and some went to significant lengths to avoid having to do so.
Andy Pennell has much to thank the previous owner of this 1935 250cc Ariel LH Red Hunter for, as his quick and somewhat unpatriotic thinking in 1939 has meant Andy and father-in-law Peter now have this rather fine example of the model to enjoy. Andy takes up the tale: "When they came round requisitioning bikes before the war, the chap decided he didn't want them to have it, so he took it apart and hid it under sheets in his shed. Unbelievably, that's where it stayed until around nine years ago, when Pete was given it."
Now, regular readers may recall Andy's father-in-law has quite a collection of machines similarly dotted around his outbuildings, and that's where the Ariel would then stay – still in its dismantled state – until Andy managed to persuade him to finally unbox it and let him loose at restoring it: "I'd restored a Matchless Pete had and was looking for something a little more challenging. I knew he had this LH in boxes somewhere still, so I just kept saying how much I'd like to do it, but he wouldn't part with it. I kept at it and eventually he gave in."
Read more in the April issue of TCM – on sale now!