Hope this may be of interest – I was long ago given this old trophy, it belonged to an aunt in Manchester.
The chap who was presented with it received it in 1913; he was my aunt's step-father, his name Harry Taylor.
My aunt gave it to me while having a clear out, as she knew I was interested in motorcycles.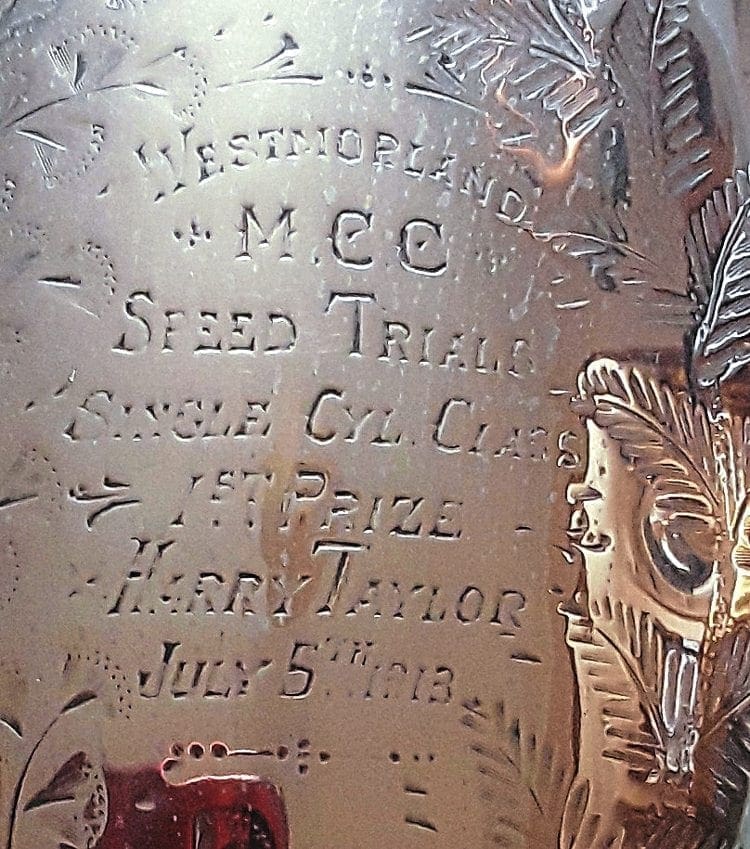 The inscription reads that Harry won first prize in the 250cc class, in the speed trials, on July 5, 1913.
I wonder if any readers might have any details or images of those speed trials?
And of course I'd love to know what Harry was riding. Plus, I assume a speed trial was a form of hill climb?
Great magazine and please keep up the fascinating history.
Colin Campbell,
East Yorkshire
Read more Letters, Opinion, News and Features at www.classicmotorcyle.co.uk and in the December 2020 issue of The Classic Motorcycle – on sale now!