For a first ride on a rigid frame, girder-forked machine, what better place to do it than at Mallory Park, during The Festival of 1000 Bikes.
Words: Chelsea Borchert Photographs: Matt Hull
The rejuvenated Vintage Motor Cycle Club (VMCC) event, The Festival of 1000 Bikes, takes place annually at Mallory Park (this year over July 12-14) and is re-establishing itself as one of the most important classic events on the calendar.
Past masters and star riders participate at this yearly spectacle, so you can imagine how thrilled I was to be invited to ride a Velocette KTT around the circuit in this company.
The VMCC provides the unique opportunity for enthusiasts and amateurs to ride the track, in the company of like-minded souls. For spectators, there are motorcycles of all tastes and ages to admire, an autojumble for parts and manuals, club stands, as well as an entertainment marquee (aka beer tent!) in the centre of the track.
While I have fairly broad motorcycling experience, I was a complete circuit riding novice. In the lead up to the event, I wondered if I should do a track day to have some practice. I had never been on a race circuit before, let alone on an important example of a vintage racing motorcycle.
Naturally I was excited, but I was a little bit nervous too. I wanted to be – and knew I had to be – prepared. I received lots of advice from friends who are experienced on track and they talked me through Mallory.
There were the obvious but vital tips like to 'remember to breath' and 'don't look behind you' and the sensible advice to 'keep it smooth.'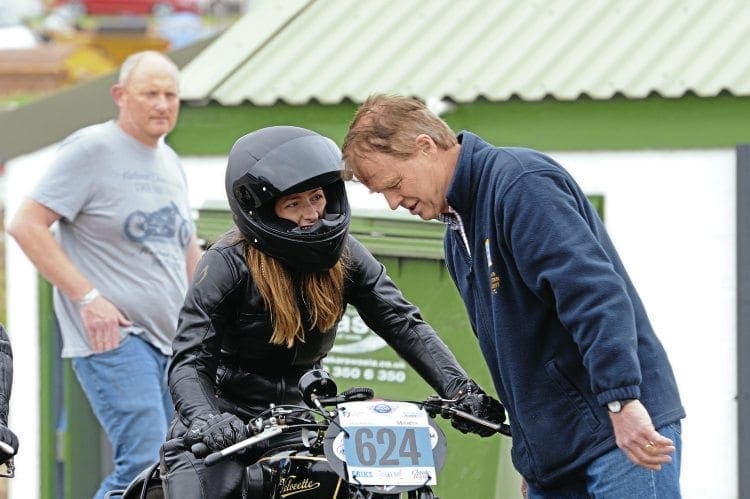 The general advice concluded that this was a parade day, so I was to relax. I was assured I would get on fine and, most of all, enjoy it.
I arrived at the Leicestershire circuit late Friday afternoon and the bike I was going to ride was there waiting for me – the legendary Velocette KTT, a 1929 Mk.I, that will be familiar to regular readers of this magazine… But, wow, lucky me!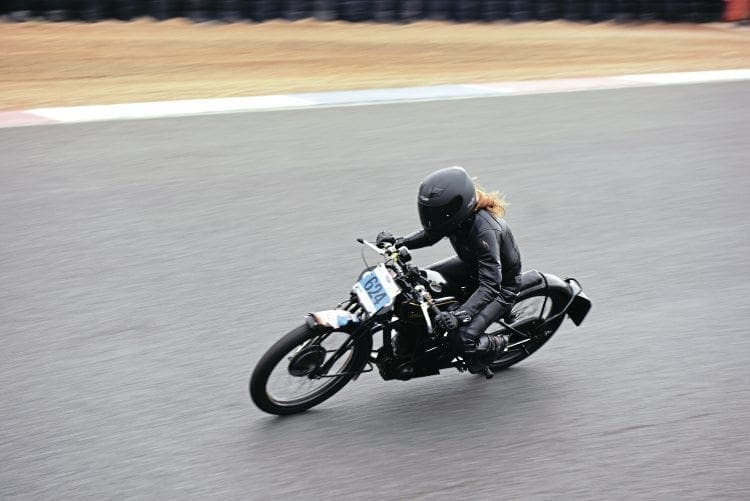 A stunning machine, with so much history. I couldn't wait and I geared up straightaway, to go down to scrutineering to sign in and deal with the paperwork.
Read more and view more images in the October 2019 issue of TCM – on sale now!