Just writing to say I enjoyed the article in the November issue of The Classic Motorcycle, regarding the Lakeland Motor Museum.
My father, Peter Gasson, was a fan of AJW motorcycles and at one time had five in his collection. He used his 1938 JAP engine model extensively, and rode from Surrey over to the TT races on several occasions in the 1970s.
He was the marque specialist with the VMCC for many years and owned one of the V-twin Anzani Vulpine/Summit engined models.
This was a powerful and solid bike, the only downside being that the clutch struggled to cope, resulting in burned corks and clutch slip.
Sometime in the 1980s (I think) three of the AJWs were sold to the National Motorcycle Museum – the JAP engined model, a Rudge-engined machine and the V-twin, two of which are still on display.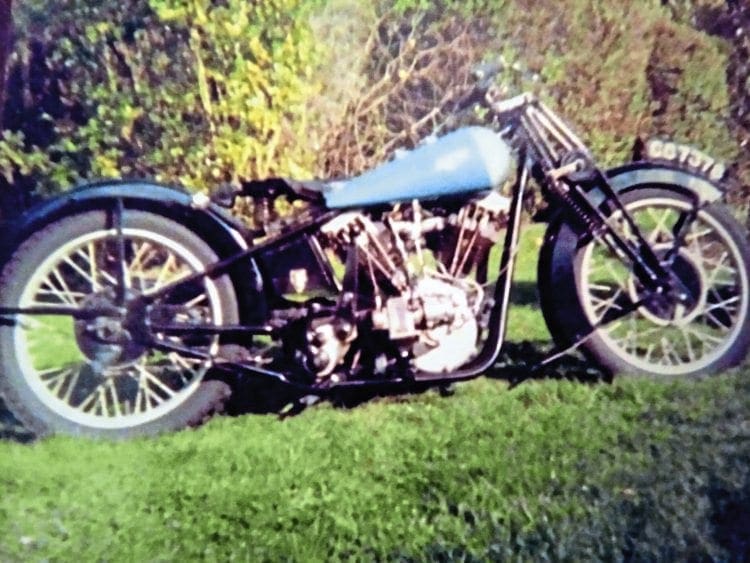 Dad knew Roy Wheaton and later sold him the 1928 Blackburne-engined model shown in the article.
Sometime later, he found he had just enough parts to complete a rebuild of another JAP engine model, which was sold a few years later to make room for a 1930s Ariel Red Hunter.
I have provided a few fuzzy photos, which may be of interest.
Graham Gasson,
via email.
Read more Letters, Opinion, News and Features at www.classicmotorcyle.co.uk and in the December 2020 issue of The Classic Motorcycle – on sale now!