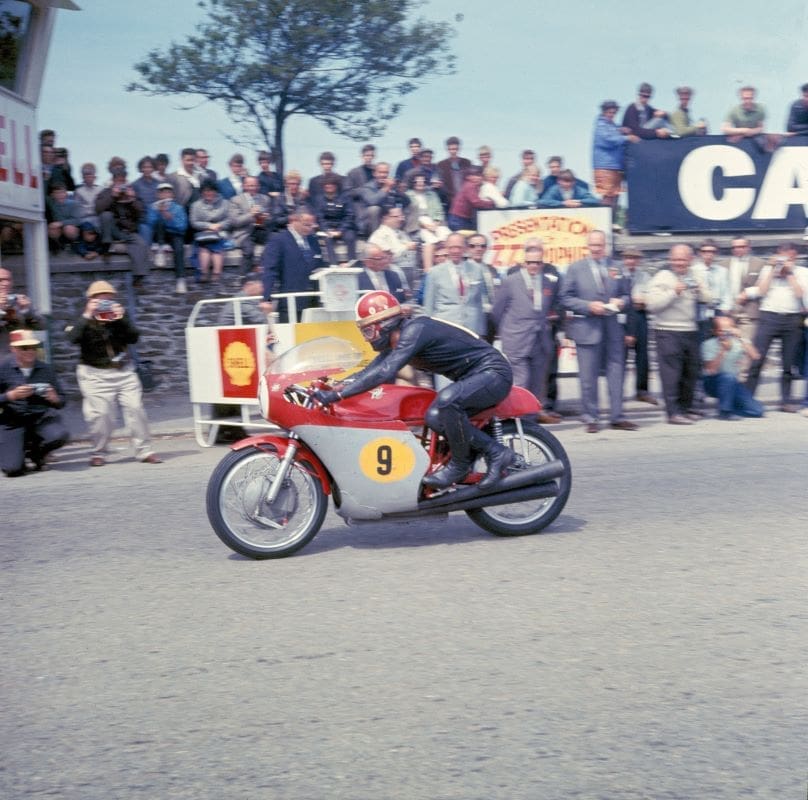 We are pleased to announce a real legend will be at April's The Classic MotorCycle Show at Stafford.
Yes, the one and only Giacomo Agostini will be in attendance as guest of honour at the show which takes place over the weekend of April 22-23 once more at the Stafford County Showground.
The Italian can truly lay claim to being the greatest motorcycle racer ever – 122 wins in all classes along with 15 World Championship titles. Ago would dominate during his seasons on the MV Agusta in the 500cc class but he would also win the first two-stroke title, when riding for Yamaha in 1975. He would return to MV for 1976 and fittingly take their last win and the last for a four-stroke for some decades at the Nürburgring.
On retirement in 1977, Ago soon took to car racing before becoming a team manager in the grand prix paddock. Giacomo will be at the show all weekend and be seen on the main stage during various times for a number of in-depth interviews.
Of course, the April show pretty much celebrates biking from 1900 through to 2000, so all manner of bikes and clubs will be filling the show halls. Some of the bikes include: Ian Hemsley's 1976 Suzuki GT750, three-cylinder resplendent in its custom Union Flag livery.
Marc Lamb is bringing his late grandfather's 1955 ES2/ Manx which was left to him. The bike evokes many memories and as a youngster he and his grandfather would take the bike to shows all around the country. Marc is bringing the bike to Stafford to try and win a trophy in memory of his grandfather. Other bikes include Karen Wicks' beautiful Honda CB750/4. A bike she purchased new on April 16, 1975, over the years it has been used for work, holidays and as a general mode of transport. Karen started the restoration process of her beloved Four in 2018. Meanwhile, Nathan Hill has just finished his 1959 T100 Triumph. It was restored from a complete basket case but with some modern tweaks, such as a 12v ignition system.
Don't forget that there will be the sights AND sounds of yesteryear (and smells) with The Grand Prix Paddock and its 'Live Start-up Area', where many old and older machines will be brought to life – so bring ear-plugs!
Other highlights include a CCM Motorcycles stand (first-timers at Stafford) Hagon suspension, Bridgestone Tyres, Zero Motorcycles as well as countless traders, auto-jumble pitches, the National Motorcycle Museum's latest raffle prize (a 2023 BSA Gold Star) the Bonhams Spring Sale and entertainment in the shape of the On the Edge stunt display team and music from The Daisy Belles.
The show includes free parking, all-day bars, seating, food and under 16s come for free! For more go to: www.staffordclassicbikeshows.co.uk