During the 1950s and 60s, the Arter Brothers' business supported British racing, with success continuing into the 1970s.
Words: ALAN TURNERPhotographs: MORTONS ARCHIVE
From his earliest involvement in sponsorship, Tom could be sympathetic to any overseas riders, hopefuls from around the globe who had sold up everything to finance a trip to Britain to try their luck – a level of sacrifice that indicated a huge amount of dedication.
There was a well-beaten path to Tom's door to ask for aid.
Tom could usually be convinced to agree to at least the brief loan of a bike. Since he became involved in supporting riders, he had become a keen judge of riding talent.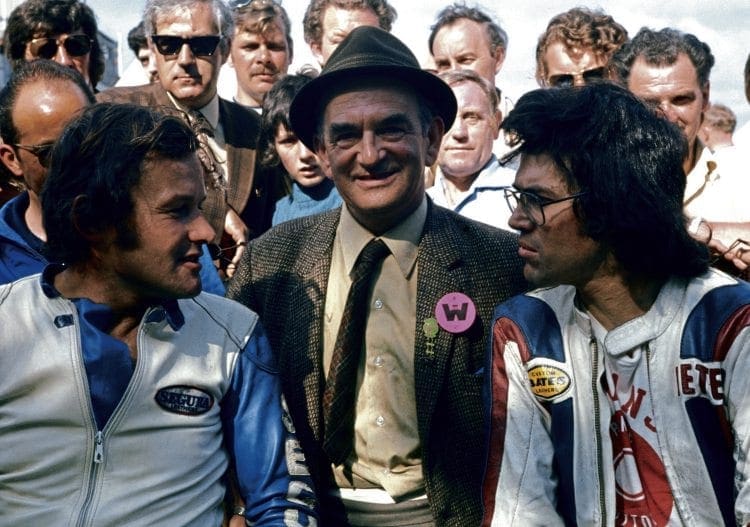 Brands Hatch held twice-weekly open practice sessions that offered the ideal opportunity. If a rider, especially from overseas, merited support, Tom would often arrange employment, either within the Arter Brothers' business, or even at AMC.
Accompanying wives or girlfriends were looked after by Tom's wife, Gladys. Always the matriarch of the family, she ruled the home the way Tom ruled his business but, likewise, everyone's needs were met.
Tom regarded competing on the Isle of Man as the pinnacle of road racing.
He attended the TT as his annual holiday, even though looking after bikes and riders took most of his time.
Decamping to the Island meant taking everything he might need from his workshop. Tom Junior recalled the earlier years and the family watching in wonder when the cranes at the docks were called on to cope with the weight of the Arter van containing a gargantuan, well-filled toolbox.
The Mountain circuit was a harsh test for man and machine. Attrition was often a deciding factor and in spite of Tom's dedicated standards, so often his efforts would be recorded as yet another DNF.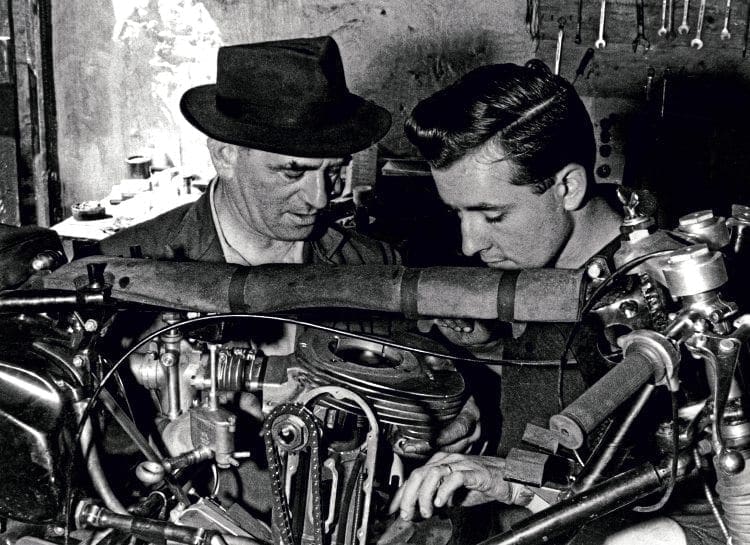 While Tom was away at the Island, the business was left in the hands of his brother Edge, who had his own way of doing things.
Almost inevitably, whenever he returned from the Island, Tom would have to smooth ruffled feathers. During one TT hiatus, the agricultural team had really wound up Edge, who retaliated by dismissing almost all of them.
Tom had to call round on the sacked employees, reinstate them, and placate them with a pay rise.
Read more and view more images in the June 2019 issue of TCM – on sale now!