This October's Classic Motorcycle Mechanics Show features an extraordinary collection of 31 Speedway Motorcycles, reflecting the glory years of a sport, once the second most popular in the UK.
The Forshaw Speedway Collection represents 60 years of speedway history from its beginnings in the 1920s. Led by an exemplary pre-war American duo of a Crocker and an Indian, the collection also includes European solo-style motorcycles, representing great marques such as BSA, Douglas, Norton and Rudge. They are offered with associated memorabilia, including six engines and an extensive selection of race jackets. Having been displayed at the prestigious Haynes Motor Museum for the past 25 years, the collection is now offered with a total high estimate of more than £500,000.
The auction starts at 10am on both days with viewing beforehand and during each day. Access to the auction is with a catalogue which you can buy beforehand or on the day. Just visit www.bonhams.com and head over to the motorcycle section.
There really will be something for everyone, just take a look at these three unique and incredible bikes for sale at the auction
1912 New Hudson 349cc Lightweight Project
Like Sunbeam, the British New Hudson Cycle Company was noted for building high-quality motorcycles, the result of the work of the leading engineer Herbert 'Bert' Le Vack, designer of the celebrated J.A.P. Speedway engine, which powered New Hudson machines such as this example.
The motorcycle is offered as a barn-find direct from 70 years' single-family ownership from the descendants of Brooklands racer Angus-Maitland who campaigned at the celebrated British circuit before the First World War. He was also one of the founders of the Trump Motorcycle Company, noted for its formidable Trump-Jap '90 Bore' Veteran racer, whose racing team was later sponsored by the Duke of York. Estimated at £3,000 – £5,000
1928 Sunbeam 493cc Model 9
The two-owner from new 1928 example offered is one of the rarest of its type, as one of the last 'flat tankers' before Sunbeam adopted the more popular saddle tank, and offered a unique lubrication system. Just 19 Model 9 Sunbeams of this type are recorded with the VMCC register.
Purchased new by Walter Stoney, a Sergeant flight mechanic with 101 Squadron, this Sunbeam supported its owner's war service in the RAF, carrying him from the RAF base in Norfolk to his home in Hetton, North Yorkshire, with a regular pit stop at Leeds Railway Station for a 'pot of tea' in the winter months. He rode the motorcycle for more than 60 years until his death.
Its subsequent keeper was friend fellow Yorkshireman Ken Ellwood, and RAF pilot who purchased it in 1987 when Walter died and restored it to its former glory some 13 years later, even though he did not have a motorcycle licence and preferred to fly his Tiger Moth aeroplane. It is now offered by the Ellwood family after 35 years, with an estimate of £10,000 – 12,000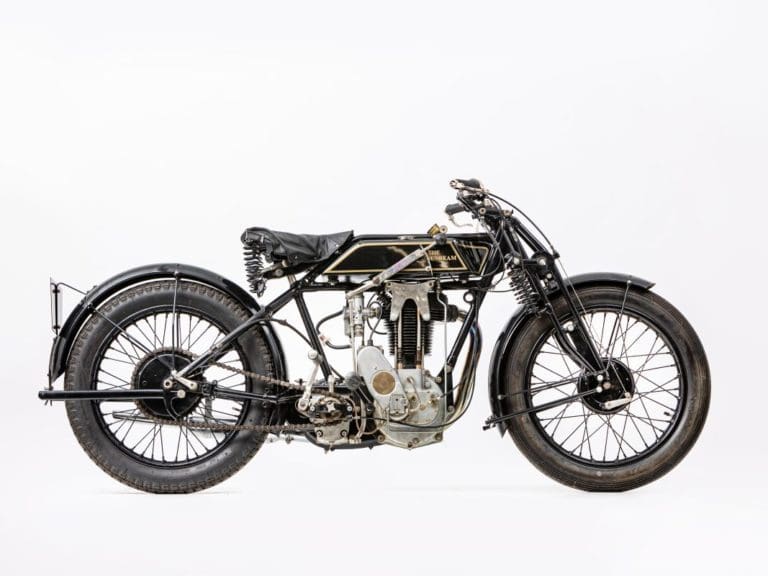 1934 Crocker Speedway 500cc OHV, £100,000 – 150,000
Crocker's hand-built master pieces earned the marque a legendary status, with its V-twin machines some of the world's most valuable. Founder Albert G Crocker started out making speedway frames for V-twins before producing more suitable single-cylinder machines.
It is believed that no more than 30 – 40 single-cylinder bikes were produced, including this 1934 example, known as the 'Red' Rice Crocker after its original rider, which Richard acquired in a swap for a Brough-Superior in 1996. It has been described as the 'most original known as it still has the correct Crocker tank, frame, etc.' The motorcycle is totally original except for the seat which was replaced by Rice and so has become part of its history. Estimated at £100,000 – £150,000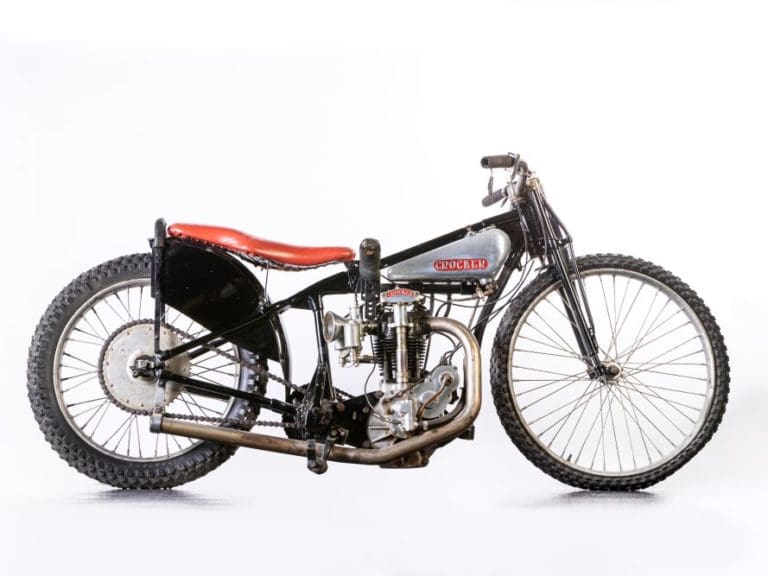 The show takes place October 15-16. You can grab your tickets here: The Classic Motorcycle Mechanics Show (classicmagazines.co.uk)