As 2019 marks the centenary anniversary of the Indian Scout – especially with the release of two new special edition models – there's no better time to look back at the history of this iconic bike and see how it all began, way back when.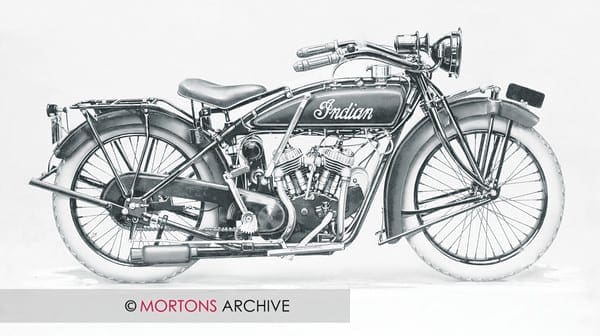 In 1919, Indian motorcycle racer and engineer Charles B. Franklin designed the very first Scout, or G-20, which was introduced as a 2020 model. The G-20 was certainly a hit with US bikers due to its side-valve V-twin engine, allowing for a geared primary drive. It also wiped the floor of 606cc engines in its original incarnation, catapulting the Scout into an industry front-runner.
The engine size had increased to 745cc by 1927 due to the growing popularity of the Excelsior Super X. By the following year a front brake also had been implemented.
After the last adjustments to the original Scout, the 101 Scout appeared in mid-1928, introducing a new frame, a lowered seat height and an extended wheelbase. Many of the 101's features, including the rear sub-frame and wheelbase, came from the Indian 401, which at the time was still in development.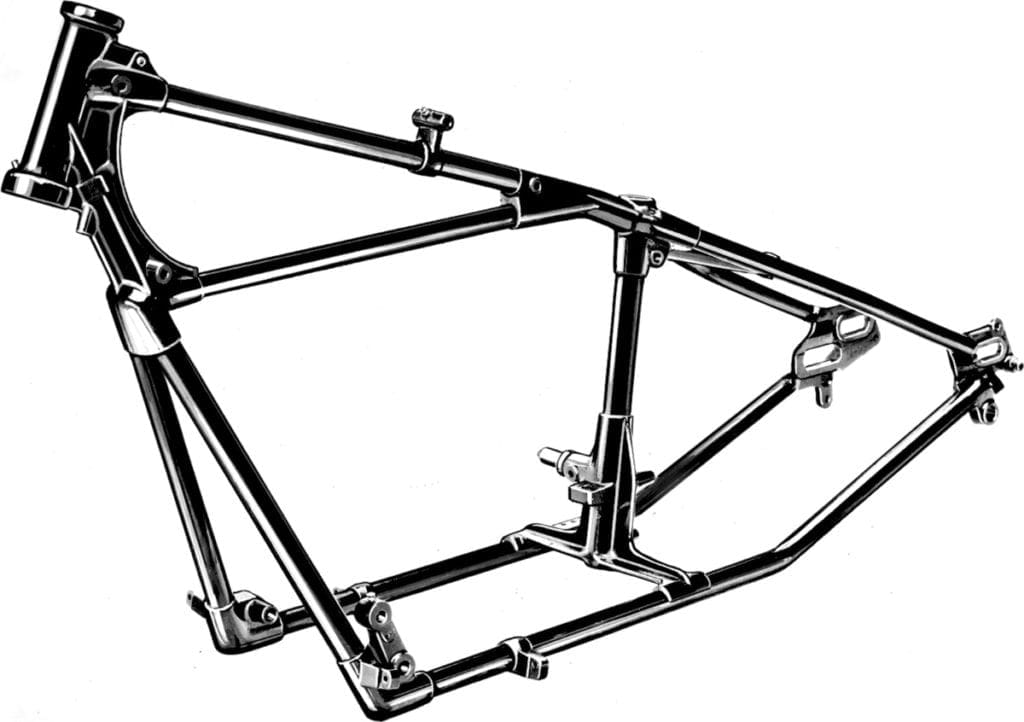 The 101 Scout offered a 740cc engine and was praised for its handling, becoming the 'bike to have' for racers and trick riders. Despite this, it didn't have a particularly long production run as the Great Depression pushed Indian to the point of bankruptcy, eventually leading the company to be bought out by the DuPont family.
By 1931, to save on resources and cost, the decision was made to design a more economic frame, so with some design changes the new frame was used on Chief and Four, the then latest models in the Scout range, ending production on the 101 Scout.
The following years witnessed a wide variety of designs enter the Scout family, including the Standard (1932-1937), the Thirty-Fifty (1934-1942), the military versions developed for WWII, and the  most recent 2015 Scout, plus, of course, the new special edition bikes: the Scout 100th Anniversary and the Scout Bobber Twenty.
Only 750 of these bikes are available. The 100th Anniversary edition's design is reminiscent of the 101 Scout, donning the memorable Indian motorcycle red paint with gold trimming to complement the anniversary badge. It also has a leather solo seat, luggage rack, black wire wheels and beach bars.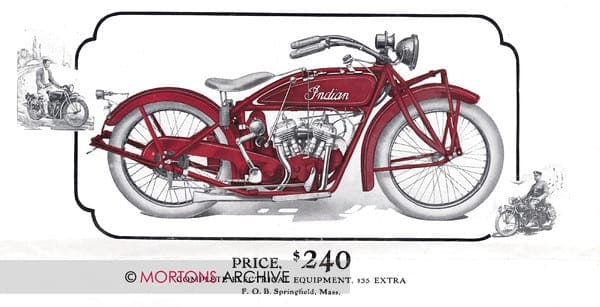 The Bobber, on the other hand, pays homage to the original G-20 with 10-inch Ape Hanger Handlebars, an ergonomic floating saddle and wire wheels, with some versions also having an anti-lock brake system.
The Scout lineage has certainly become a household name over the years, which makes this centenary anniversary a very well deserved one.
You can make the pictures shown here your own by visiting Mortons Archive and discovering millions of fantastic motorcycling images.
Enjoy more The Classic MotorCycle reading in the monthly magazine.
Click here
to subscribe.
Comments
comments